How To: Summer Staycation in Morristown, NJ
It's August! No vacation planned? No problem -- Morristown has everything you need for a Staycation.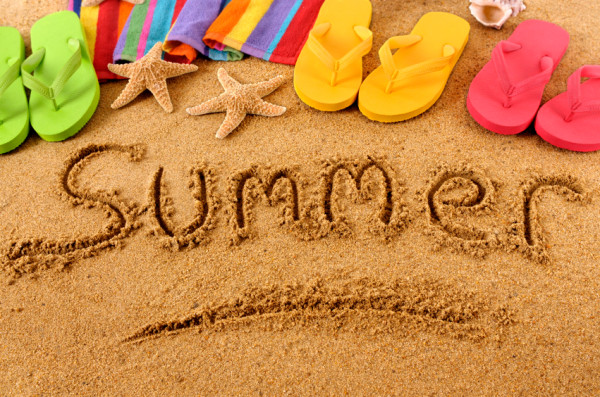 Typically over the summer, families or couples have the free time they need to go on vacation! Vacation is supposed to be relaxing with yummy food and many activities to do, but what if timing just won't work this summer for your getaway? What if we told you that Morristown has all the amenities to create a Summer Staycation!
How To: Planning a Summer Staycation in Morristown
§ Pinot's Palette
Looking for something new and different to do at night? Come try out Pinot's Palette! What's more relaxing than being an artist for the night while sipping your favorite wine. With couples nights, fundraiser nights, and so much more; you'll definitely find a theme that suits you best. We hold classes every week throughout the summer, and even have opportunities for kids! If vacation is a time for you to put your children in a kids club or daycare, you may be excited to hear that Pinot's Palette is hosting kids camp all summer long! Your kids will be working on their artistic and creative skills while having the time of their life, feeling like they're on a vacation.
§ Massage Heights
Vacation is a time for people to relax and unwind. However, this can also be achieved during a staycation. Your fabulous trip to the spa can still happen with Massage Heights! With all types of massages: couples, sports, deep tissue, etc you'll find the right option for you! They also provide all types of facials for a nice cleansing feel. Book your appointment with Massage Heights for the relaxing component of your staycation!
§ Roots Steakhouse
Food is a HUGE priority during a vacation. It's when you're able to splurge on the best food there is to offer. However, Morristown has some of the best eats for a staycation including Roots Steakhouse. Roots houses the richest steaks in all of Morristown and has a very elegant and intimate environment. Get all dressed up for this fabulous steak dinner and you'll leave Roots satisfied with a full stomach!
§ Meet Me in Morristown
Meet me in Morristown occurs on the last Thursday of the summer months. This summer, the dates include 6/29, 7/27, and 8/31. If you like to use your vacation time to explore and learn about cultures, this event features the best of Morristown! You'll be able to shop, eat, and watch performances all from local artists and chefs. Booths and tables will be set up all over Morristown so you can stroll and shop at the same time! Immerse yourself in the culture and heart of Morristown while buying yourself something special and being entertained by all the performers.
§ South St. Creamery
The Creamery is Morristown's go to ice cream parlour. Iconic to all locals, the Creamery has delicious homemade ice cream that is served by the friendliest of faces. If you're craving some food too, be sure to check out the cafe during the day for something savory such as crepes, paninis, etc. With their modified late summer hours, the creamery will be able to satisfy any late night cravings you have!
§ Nunzios Dolce Vita
Another dining option during your staycation is Nunzios Dolce Vita. This traditional Italian food is sure to satisfy all your cravings. Nunzios also has a beautiful patio that overlooks South Street. You'll be able to eat your food while people watching during a beautiful sunset.
§ MPAC
Part of the appeal of a vacation is the entertainment and nightlife. People travel to New York in order to catch a broadway show, or to Vegas to see a luxurious night show! Morristown has its own performing arts center that puts on shows almost every week of the summer! Whether your kids want to stop by for a free screening of Moana, or you want to see Air Supply live, MPAC has got you covered.