Pop-Up Event at Nunzio's Dolce Vita
Pop-Up Event at Nunzios!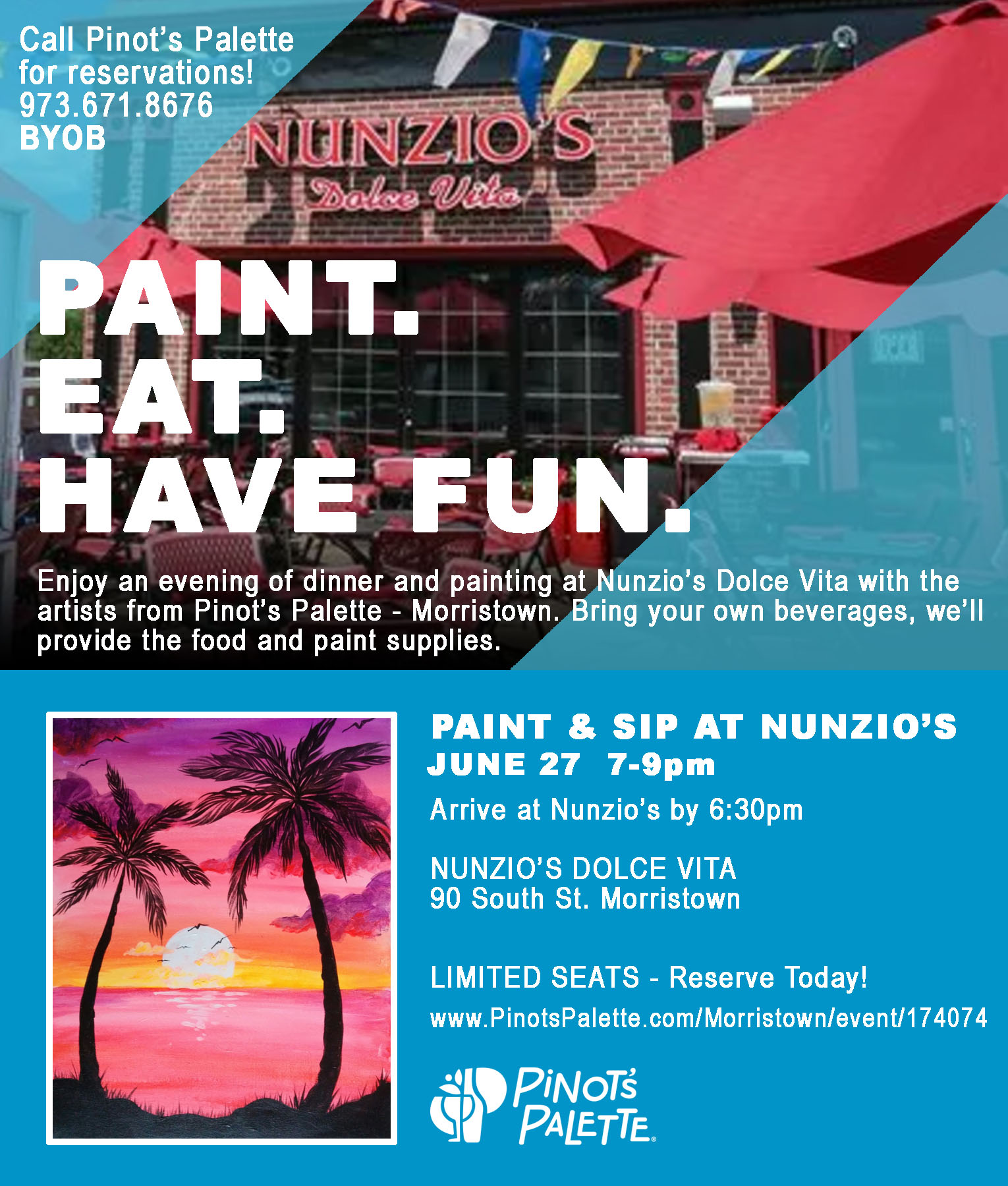 On June 27 at 7:00 pm, Pinot's Palette and Nunzio's Dolce Vita will be teaming up for a perfect dining and painting experience. Nunzio's authentic Italian style and their patio overlooking South Street, serves as the perfect environment to paint palms tree by a sunset.
Seating is limited, so please sign up on our website to paint for 30 dollars, and settle the bill with Nunzios at the end of the night for 30 dollars plus tax and tip.
www.PinotsPalette.com/Morristown/event/174074