Halloween Mocktails for an epic Halloween party!
BOO! Hope we didn't scare you there..... Halloween is the time of year when creativity is at its peak! This post is dedicated to all kids that thrive off the Halloween spirit! We've compiled the perfect mocktails that are both festive and tasty! With these drinks served at your party, you'll have the spookiest Halloween ever!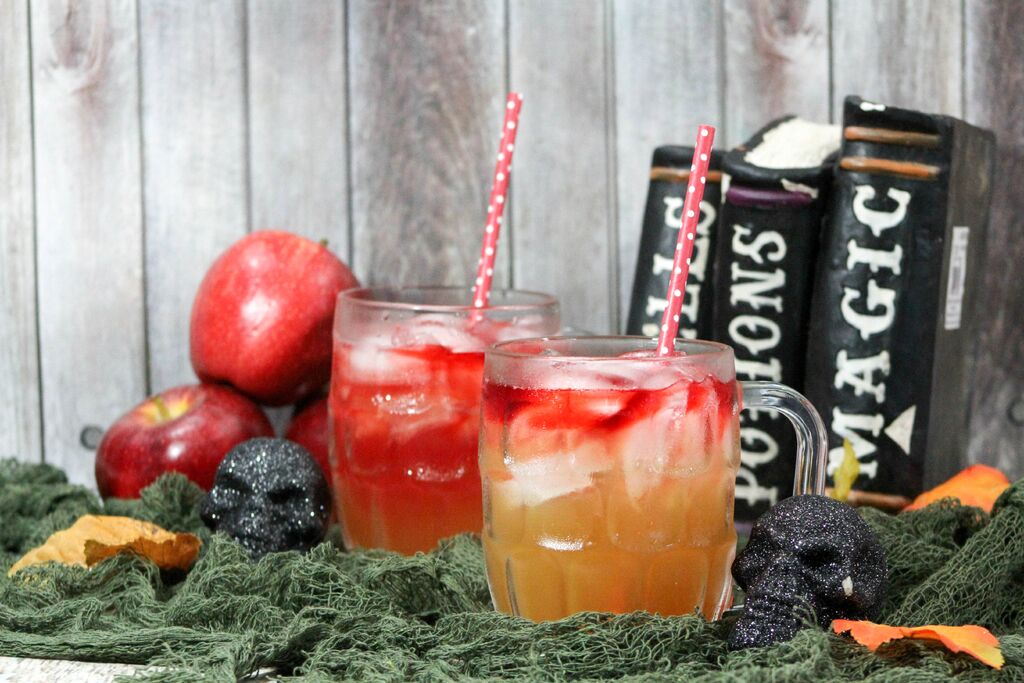 Bloody Shirley Temples:
This drink is not for the weak hearted! What's special about this drink, is the use of the syringe. Not only does it give a creepy feel to the drink, but you get sole control over how much grenadine (blood) goes into your drink. It's not Halloween without a little fake blood! The recipe can be found at:
http://www.t...rley-temples/
Apple Cider:
With the leaves changing, what better than to do a spin on the classic apple cider. The surprise with this recipe is the incorporation of ginger ale. It's also fun to watch the color's change as you mix the two drinks together, a spooky concoction for a spooky holiday! This recipe is provided to you at:
http://www.m...nk-for-teens/
Creamsicle Drink:
When we think Halloween, we think of two colors, a vibrant orange and black. This creamsicle fanta drink will leave you feeling like a mad scientist with the bubbling reaction it creates. Served in a beaker and with floating eyeballs, your guests will feel like they're drinking a potion! Follow the recipe at:
http://www.m...-party-drink/
Witch's Brew:
It's not Halloween without a few remnants of witches. This drink is extra fruity with the combination of pineapple juice and lime sherbet! Use as much food coloring as you wish to achieve the perfect witch's green. This drink also incorporates WORMS, but don't worry they're actually just gummy worms. This recipe can be found at:
https://lill...potion-drink/
All these recipes can also be brought to a Pinot's Palette class. During the month of October, look out for our festive and fun Autumn paintings and BLACK LIGHT Parties that are sure to put you in the Halloween spirit!