Don't Stress!
Let's be honest, feeling stressed sucks, but it's inevitable. It creeps up on you when you least expect it and it can ruin an entire day. Stress can stem from school, work, relationships, and pretty much all aspects of someone's life. However, rather than letting all that anxiety sit there, it's important to find the right coping mechanisms that work for you. We've compiled some simple methods that may help ease your stress!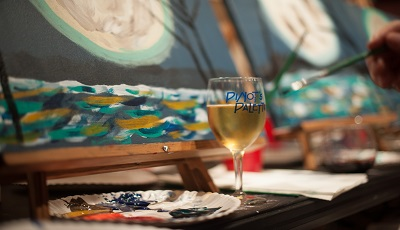 Follow these simple methods that may help ease your stress!
Talk to Someone
Sometimes the feelings you have are too much to handle alone. Your first instinct may be to shut everyone out. Talk to a family member, a friend or maybe even a stranger! Verbalizing your fears to someone you trust can go a long way. The people around you are there to make sure you are not alone.
Write it Out
Maybe you don't feel like you have anyone you can trust with your feelings. That's fine, open up a word document or grab a pen and paper and let it all out. Write out all your deepest darkest fears and leave it all on the paper. Once you're done, you don't need to read over what you wrote, you can even delete or tear out the page, but hopefully you will feel lighter.
Art
If writing and talking aren't working for you, maybe art can help. Verbalizing how you feel can be hard, so why not paint how your feeling. It could be a design or maybe a color scheme that encompasses all your emotions.Or maybe you want to paint a bright and happy picture to try to lighten your mood. You could even try buying a coloring book, and spend hours shading in elaborate designs to distract yourself from negative thoughts. Combining your stress with creativity will prove to be therapeutic.
Exercise
Some people just need to sweat it out. Whether it's running, walking, hiking, biking, etc, these physical actions can relieve whatever is going on mentally. It clears your mind and in some sense you can think of the stress as sweat that is leaving your body and soul. It doesn't even have to be a hardcore workout, even a simple walk in the park can do the trick. Some fresh air and exercise could help calm you down.
Meditation
Meditation requires practice but is known to reduce stress. It can be done on your own terms for however long you feel necessary. By focusing on your breathing, you are able to create an opposite reaction to your body's "fight or flight" mode which occurs when you are stressed.
http://www.m...=46268&page=1
A Pinot's Palette class incorporates #1 and #3 on the list. You can come with anyone you want and chat while using your creativity on a painting. The environment in a Pinot's Palette class is always uplifting and fun. You may find that Pinot's Palette can help reduce any stress you are currently feeling.