Little Brushes Kids Camp
Who said learning can't be fun?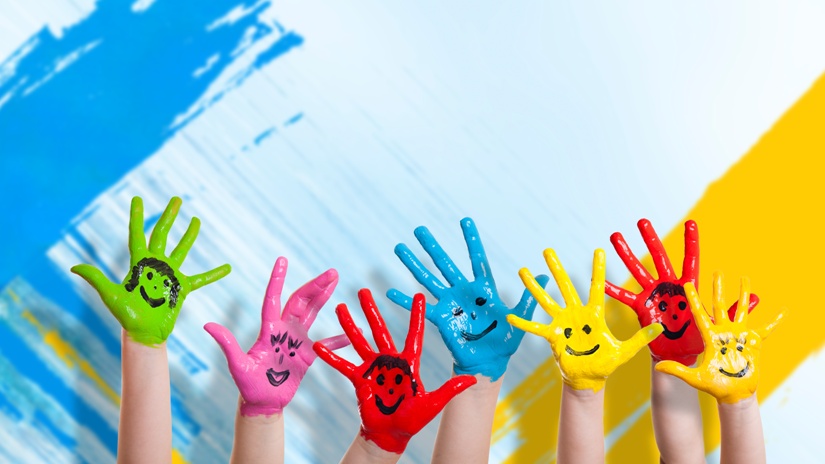 By the time summer rolls around, we understand that most kids want to relax; they want a break from sitting at a desk all-day and learning. But some children struggle with doing absolutely nothing all summer, leaving them feeling lazy and bored. So how do you find a happy medium between doing work all-day and sitting around doing nothing? Well don't fret because Pinot's Palette has a solution for you!
Calling all little artists, Pinot's Palette is hosting Little Brushes: Summer Camp, perfect for beginner artists ages 7-12. We can think of many reasons why spending your summer learning how to create arts and crafts is the best answer!
1. Exercising the right-side of the brain
a. Although most schools incorporate the arts into a child's schedule, most students' daily routine revolves around Math, English, Science, History, and Language. Those 5 subjects fall under the function and capacity of the left side of the brain. What better for your child to run wild with their creativity and imagination while simultaneously exercising the right side of the brain? Your child will be having so much fun; they won't even realize they're learning.
2. Branching out of their comfort zone
a. Your child has spent the entire year with all the same people. At such a young age, it's hard to muster up the courage to go out of your comfort zone and make new friends. The unknown is scary, but Little Brushes Summer Camp is the perfect environment for change to occur. Your child will have the opportunity to meet new peers and create new friendships.
3. We understand you need a break
a. Some days you, the parent, just needs a break. You may have work, an appointment, or simply just need a day to yourself. So drop your children with us for the day or even the week! Let us engage your children in some arts and crafts while they bring home their creations to you!
Drop-off is at 10 am and pickup is at 2 pm. Class is from Monday-Thursday for four weeks! You will receive at 10% discount when your purchase either the entire week or individual days depending on your schedule. Please bring your own Brown Bag Lunch (Nut-Free), but we will also provide a snack and drink. By the end of the summer, your child will transform into a little Picasso. If you have any questions, please contact the studio at 973-671-8676.