A Tale As Old As Time
Join us on Monday, September 19th to celebrate the 25th Anniversary of "Beauty and the Beast" and paint our custom painting - Magical Rose!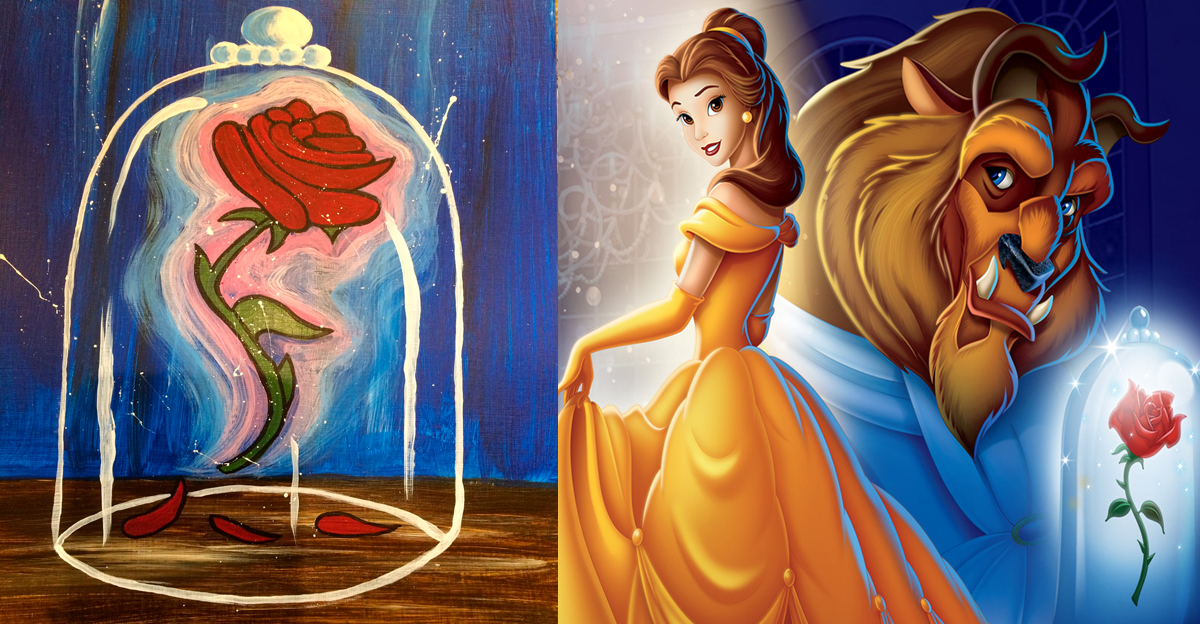 We have teamed up with Disney to host our "Beauty and the Beast" painting! Join us on Monday, September 19th at 7pm as we celebrate the 25th anniversary of the movie release. Class is $35 and each attendee will paint our custom Magical Rose painting, Promo items given out will include posters, temporary tatoos, and activity cards. We will also have an enter to win box present so everyone can enter a raffle to win a copy of the movie on Blu Ray!
Walt Disney Pictures' magical animated classic "Beauty and the Beast" captures the magical journey of Belle (voice of Paige O'Hara), an independent and intelligent, modern-day heroine who's taken prisoner by a hideous beast (voice of Robby Benson) in his castle. Despite her precarious situation, Belle befriends the castle's enchanted staff—a teapot, a candelabra and a mantel clock, among others—and ultimately learns to see beneath the Beast's exterior to discover the heart and soul of a prince.