Chunky Knit Blanket!
The holiday season is upon us my friends, which means the thoughts of giving the perfect gifts this year is on everyone's mind as well as the dreaded holiday stress… Well we have the perfect solution to de-stress AND give a thoughtful, one-of-a-kind, handmade gift! Pinot's Palette in Memorial City is hosting a very special event on Dec. 18th – The Chunky Knit Blanket workshop!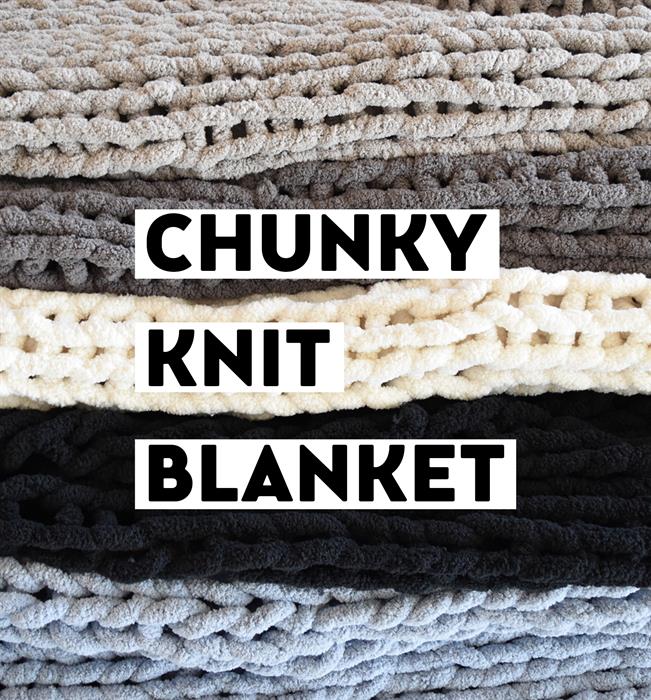 Houston is only getting colder as we move into December, and what better way to get ready for this chilly season than to make your very own blanket?! Did we mention that it also makes an AWESOME HOLIDAY GIFT?! Can't convince you otherwise? What if we told you that creating your own knitted blanket can help you destress from some of the holiday chaos? Yes! It's proven that it's a natural stress reliever, very much like meditation and yoga. It helps increase your serotonin levels, knowns as a happy chemical, which assists with your wellbeing and regulates your sleep, memory, function, and so much more!
Other than knitting being mentally healthy, it also helps you with fine-tuning your motor skills! We're guilty of having to sit for long hours during the workweek at our computers and doing only that. Knitting has been shown to help with arthritic fingers to remain limber as you age! Who knew?
Another benefit of attending our Chunky Knit Blanket class is that it keeps you socially active!! This class provides the opportunity for you to step out of your comfort zone and mingle with friends or make NEW friends in class! We see it as a perfect way to knit, drink, and have fun!
Whichever way you want to look at it, our Chunky Knit Blanket class is good for health, perfect quality time to spend with your loved ones, and one FANTASTIC gift for the holiday season! Not a knitter? No worries! Our instructors will provide step-by-step guidance to create your cozy blanket, and before you know it, you'll be snuggling your final product on the drive home! Don't miss this one-of-a-kind class! Seats are limited, reserve your seats TODAY!