Top Young Artist at Houston Rodeo 2018!
HOUSTON LIVESTOCK SHOW AND RODEO™ NAMES TOP YOUNG ARTISTS DURING SCHOOL ART PROGRAM AWARDS CEREMONY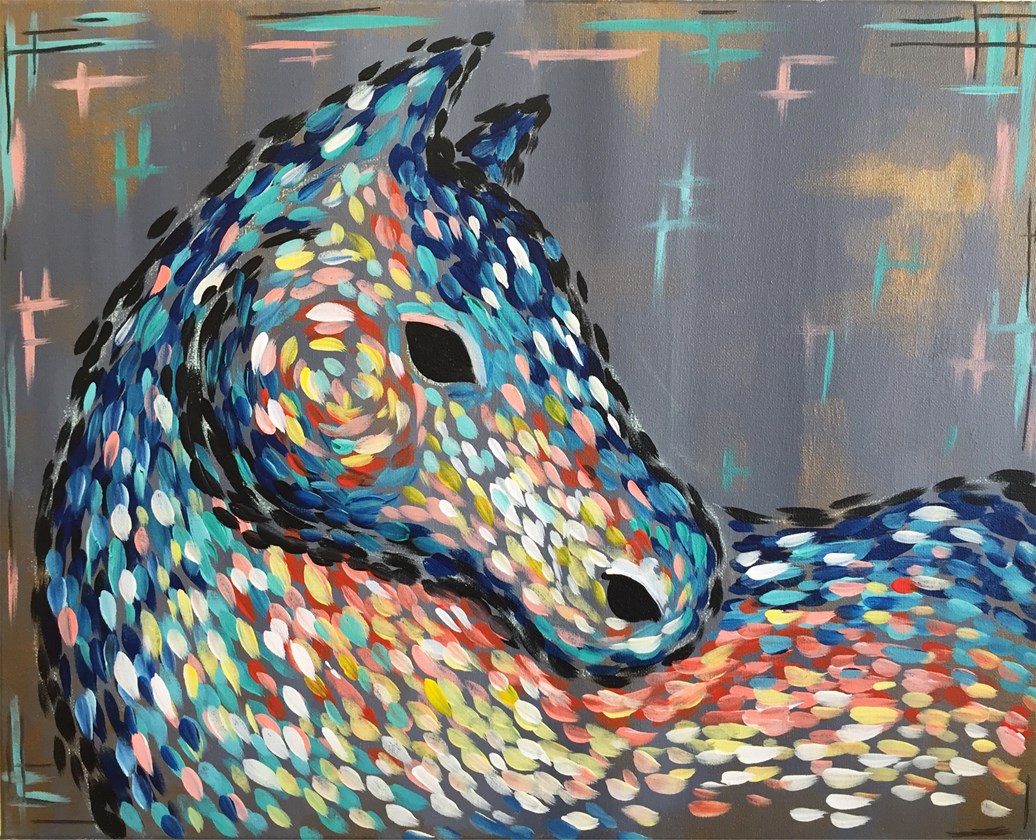 For more than 50 years, the School Art Program has challenged students and schools to think outside the box. The program provides students, Pre-K through 12th grade, the opportunity to compete in district shows, earn scholarships, travel to summer workshops and display artwork in the Hayloft Gallery during the Rodeo. Schools also have a chance to be recognized as a Super Show or receive Special Recognition awards for their outstanding participation. Currently, the School Art Program supports 135 different school districts, including private and parochial schools, in the Houston area. Last year, the Rodeo received more than 200,000 entries, making the total more than 9.2 million entries recorded since 1965.
CONTEST: The School Art and Quick Draw contests are for students at participating schools in the School Art Program. The Reliant Energy Power of Art Contest is for elementary students, and the Hospital Art Contest is for young patients at Houston area hospitals.
WORKSHOPS: Workshops at the Glassel School of Art at the Houston Museum of Fine Arts and the Western Art Academy at Schreiner University are available to students in the Rodeo's School Art Program. This hands-on experience is a great opportunity!
SCHOLARSHIPS: Each year, 15 graduating high school students receive four-year $20,000 college scholarships to pursue a degree in a subject of their choice at a Texas college or university.
This year's the winner!
One day after his 18th birthday, Emilio Recio, a senior from Pasadena Independent School District, took home the Grand Champion Work of Art title with his oil painting, "By Dawn's Early Light." Recio said he chose to paint this specific image, which highlights a rancher feeding his horses in the early-morning hours, because of the connection he felt with the man in the photo.
The Houston Livestock Show and Rodeo recognized 82 talented young artists from across Texas during the School Art Program Awards Ceremony, Sunday, Feb. 18.
Among the honorees were the Class Champions and Reserve Class Champions in the following categories: Monochromatic, Mixed Medium, Painting, Colored Drawing, 3-D, Junior High and Elementary.
The Houston Livestock Show and Rodeo School Art Program received 682 entries in 2018 with 72 students selected to participate in the School Art Auction. The auction is open to the public and will be held Sunday, March 11, at noon in the NRG Arena Sales Pavilion.
Winning artwork will be on display in the Hayloft Gallery, located in the lobby of NRG Center throughout the Rodeo.
Learn more about the School Art Program and see the winning artwork at rodeohouston.com/Educational-Support/School-Art-Program.
If you would like to brush up on your art skills or learn a new artistic hobby, you can come paint with us at Pinot's Palette!