Paint and Play at Chuck E. Cheese!
Paint and play at Chuck E. Cheese!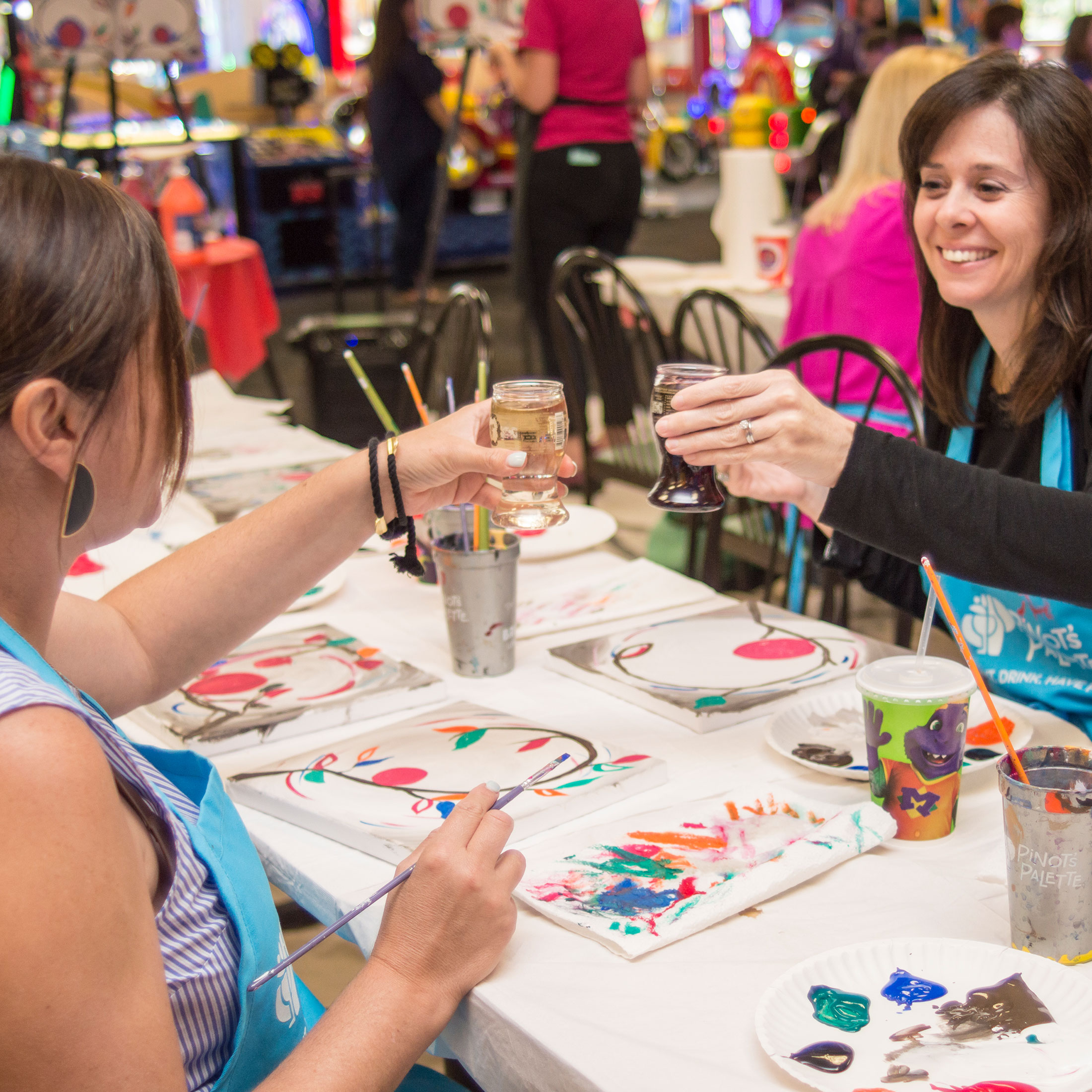 Come paint and play with us!
We have teamed up with Chuck E. Cheese for the ultimate day out for the kiddos! Escape the heat and join us at Chuck E. Cheese as we paint, eat all the pizza and play all the games! Did we mention parents get the chance to unwind as well? We are offering a variety of options that are sure to be fun for everyone!
Side by Side: $40 per person. Parents paint with each child age 7 or older that they register for the event. Each per person package includes:
 1 – 1 1/2 hour painting on 10" x 10" canvas
 2 slices of pizza and unlimited soft drinks
 Thirty (30) tokens
 Appearance by Chuck E. Cheese
Parent's Day, Kids Play: $50 includes one adult and one child. Parents paint with other adults while children, age 7 and older play in the Chuck E. Cheese amusement center. Each package includes:
 1 – 1 ½ hour painting on 10" x 10" canvas
 4 slices of pizza and unlimited soft drinks
 Sixty (60) tokens
 Appearance by Chuck E. Cheese