MEET THE ARTISTS: MonsterMash Ken
ARTIST: MONSTERMASH KEN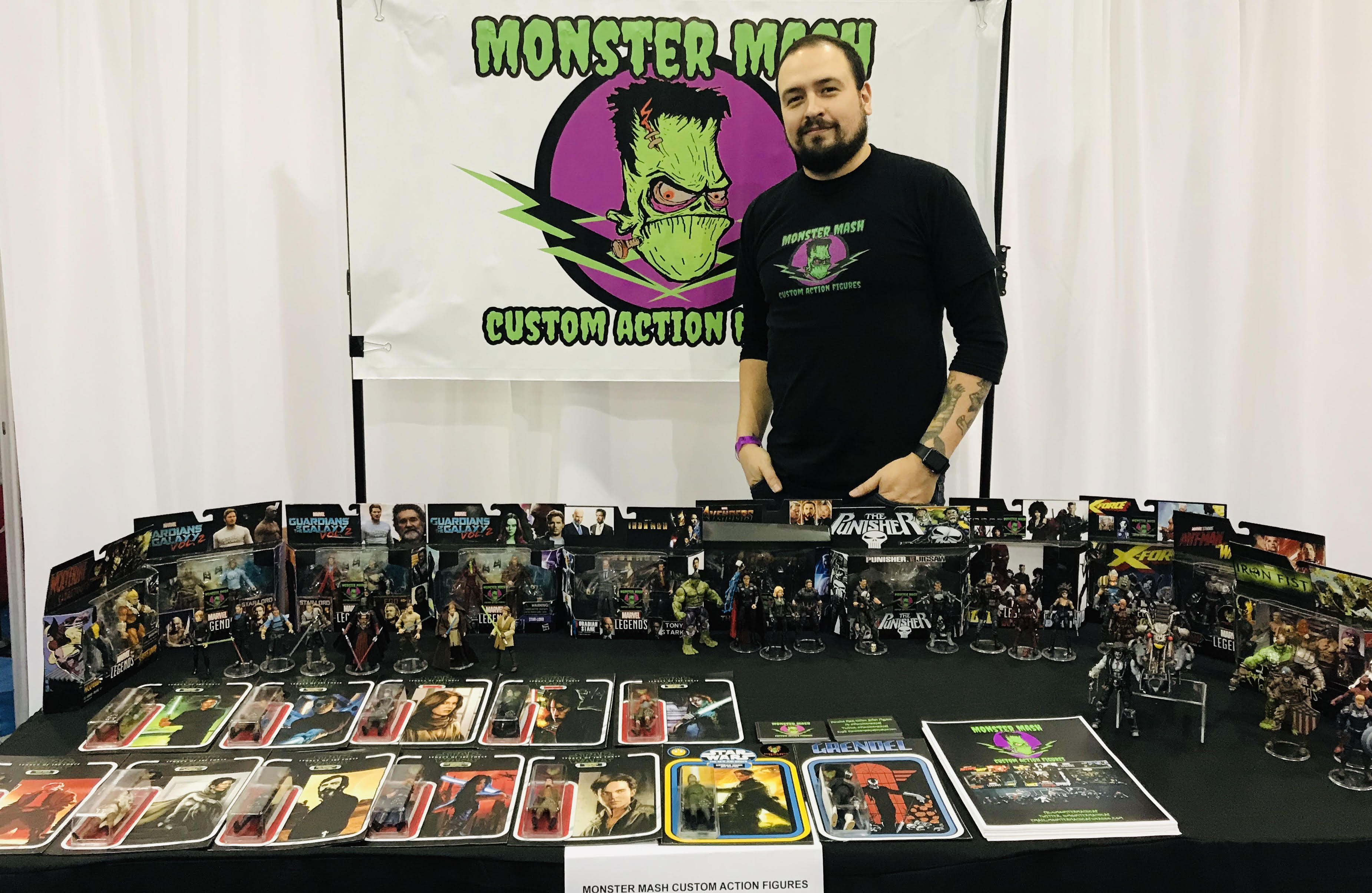 NAME: MonsterMash Ken
FROM: Parts Unknown
TYPE OF ART/CRAFT: Dark Arts and Witch Craft. Jk. Pen and ink. Create Action Figures for people.
FAVORITE COLORS: Silver, Black
FAVORITE QUOTE: "I've come here to chew bubble gum and kick ass ... and I'm all out of bubble gum!" -Roddy Piper
ARTIST(S) YOU ADMIRE:
Jim Lee / Yoshitaka Amano
PART OF THE PINOT'S FAMILY SINCE ...
I can't remember what I did yesterday let alone when I started here.
WHEN YOU'RE NOT AT PINOT'S, YOU CAN BE FOUND DOING WHAT?
I host a podcast called 'WolfPac Nation Fan Podcast', and I'm the owner/mad creator of Monster Mash Custom Action Figures. I also slay dragons and eat cookies.
MONSTERMASH KEN SAYS: "I'm like 7-11, I'm not always doing business but I'm always open.
FOLLOW MONSTERMASH KEN:
Twitter: @wolfpacnation1
Facebook: MonsterMash Custom Action Figures
Share MonsterMash Custom Action Figures on Facebook | WolfPacNation Fan Podcast on Twitter