CORPORATE PARTIES at PINOT'S PALETTE-MAMARONECK!!!
Corporate Painting Parties and Team Building Events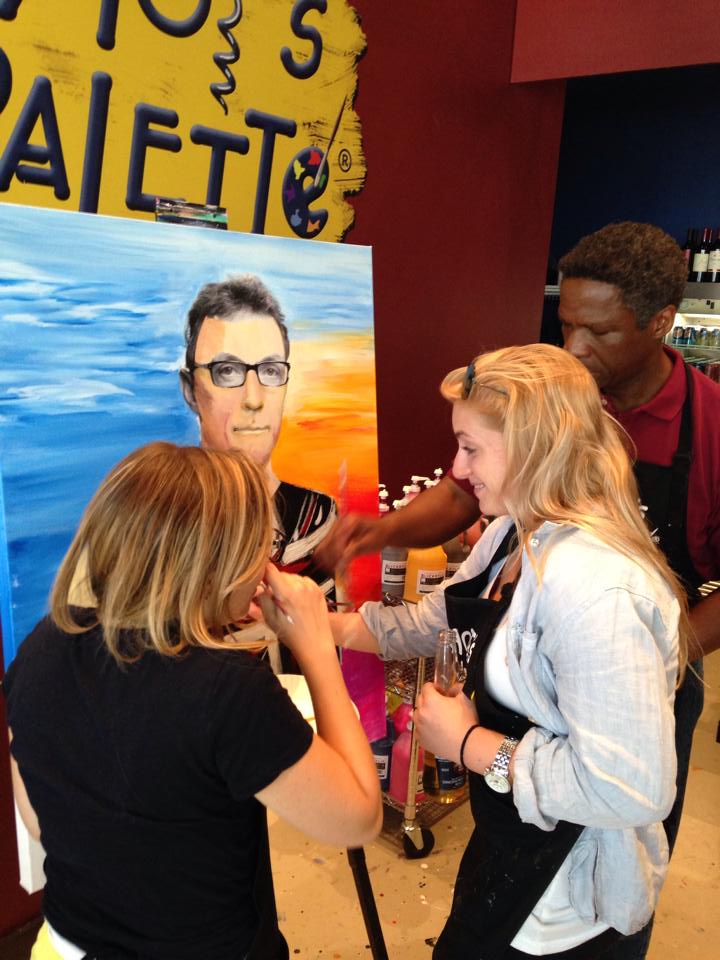 Get Your 'Undercover Boss' to Break Out of His Shell with a Paint and Sip at Pinot's Palette-Mamaroneck! Maybe you've been called upon to plan the Company Holiday Party. Maybe you are looking for something different to do for a unique Team-Building event.
Maybe you want to Entertain Your Clients.
No matter what the call, Pinot's Palette is THE place for you to look for the best Corporate Event that you will plan all year! When that call comes for a night out with your work colleagues, it's all too easy to just belly up to your nearest bar. Why not schedule a night of drinks, but with a little something...extra?!
We will walk you through step-by-step how to paint a featured painting of your choice. It will be unlike any other event you could plan! You can still have drinks from our fully-stocked wine & beer bar or you can have us make you specialty cocktails that commemorate your great corporate event.
Great for client appreciation events, Holiday Parties, Team Building Events or Corporate Events, the best part of it all is you get a GREAT PAINTING that you have done yourself to take home with you or bring to the office to hang on your cubicle wall! We have done a variety of events.
You can participate in one of our usual Guided Painting Classes of your choice.
You can 'Paint Your Boss', where we digitize a picture of your boss on a large canvas and everyone takes turns painting him or her in a setting befitting of their great leadership.
You can complete a Musical Painting where everyone paints on a single canvas until the music stops. When the music stops, everyone shifts to the next canvas, leaving everyone with a take-home, community painting at the end of the fun.
You can do a collaborative painting, where everyone paints a little bit on a large painting (great for hanging on the office wall) or you can do a custom painting! (think the 'Dunder Mifflin' Office building).
No matter the event or occasion, the BEST thing you can do when called to plan a Corporate Event is to call us and we will take care of the rest!
Check out feedback on one of our parties from a large US corporate name:
'Your commitment to a great time and top notch service was much appreciated. Had a fabulous time… Our group is still speaking of it!
Best, Jane M.