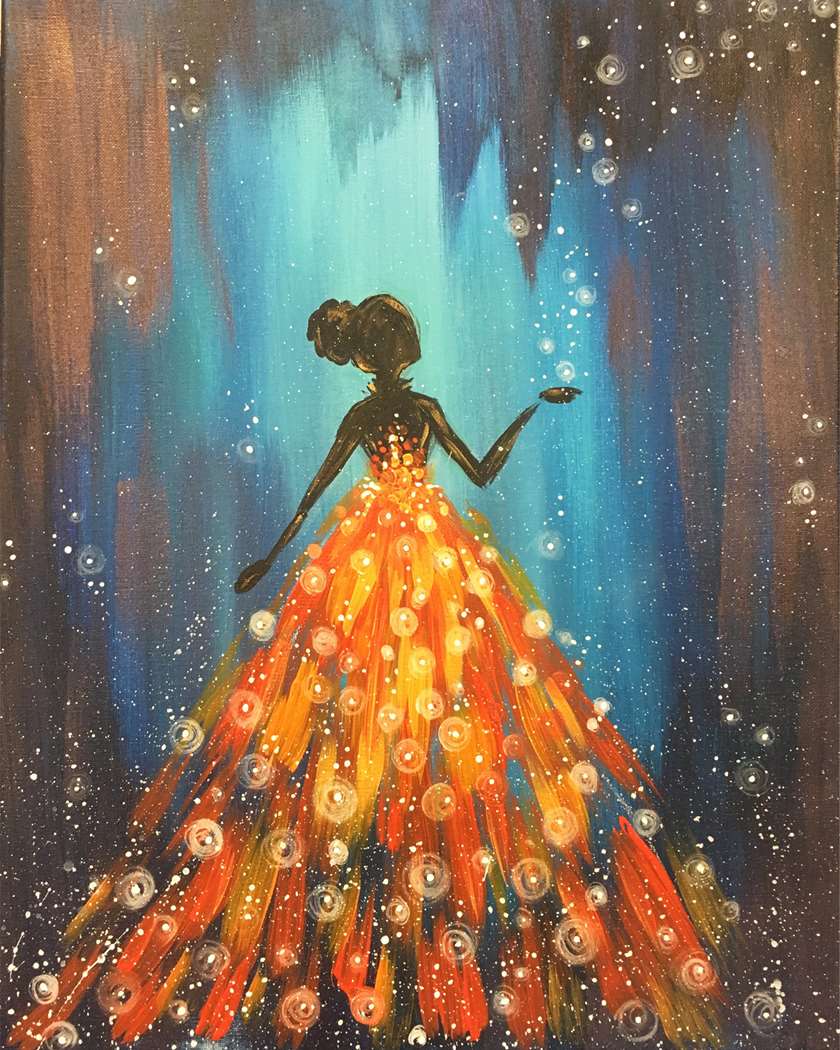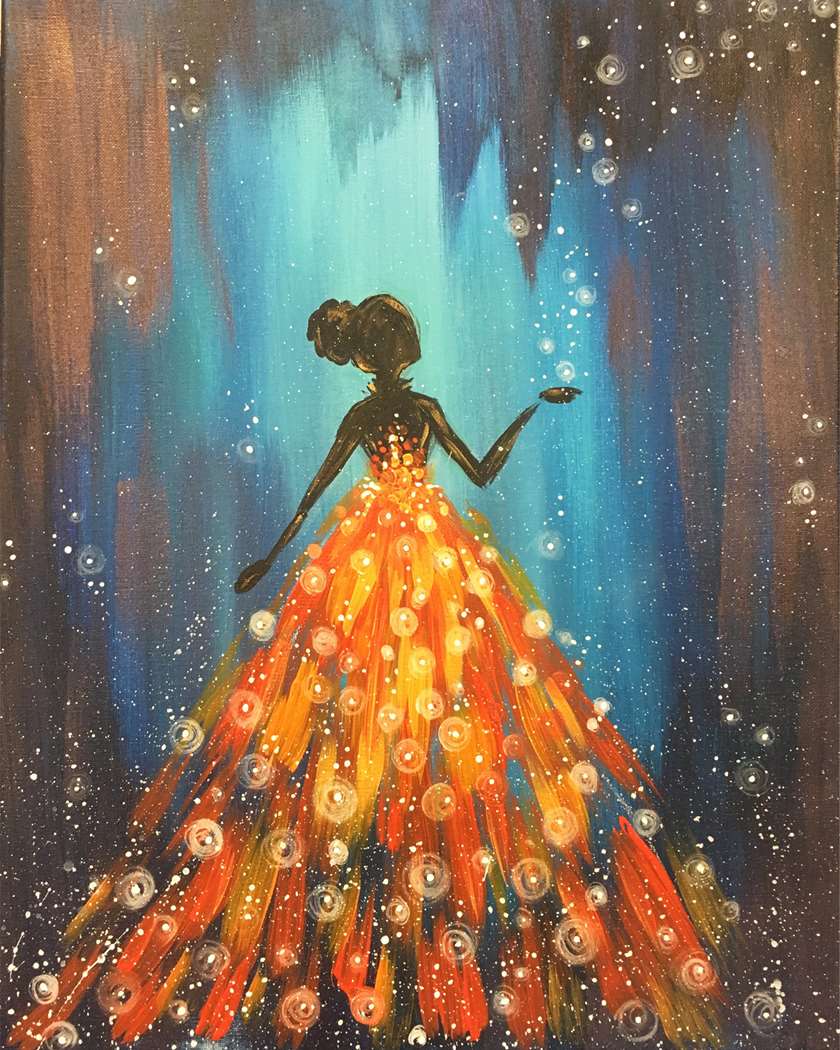 Mobile Event
"Fisher Phillips WILC Event"
Tuesday, December 11
6:30 - 8:30PM
Learn more
This painting is full of magic and elegance; a beautiful glowing ball gown made of fireflies and bright bold colors make Firefly Dance the perfect way to bring a little whimsy into your home decor.
Hello Party Planner,

We would love to help you put together a private party for your event.

Private Parties require a $250 deposit to hold your spot. This amount is fully refundable after you have a minimum of 15 paid painters in our main studio. Deposits can be paid by clicking on Private Events then Private Parties.

Our studio space may be booked for private parties at non-class times, with a maximum capacity of 48 - 50.
The cost is $35 per painter for a 2-hour session and $45 per painter for a 3-hour session.

Additionally, there is a 30-minute window before and after your painting time. This timing allows extra time for you get a drink and have fun with your guests. Example: If we set a party from 7-9, that means we will start painting promptly at 7:00 and finish by 9:00. You should have your guests arrive any time after 6:30 and you would have until 9:30 to finish up any party activities. If you want extra time to Paint, Drink and Have Fun, additional time can be purchased at $75 per 30 min increments.

The great thing about a private party is that the party host can choose the painting they want to paint. We have over 2500 paintings in our master library to choose from. Just click on Private Events then Painting Library.

Want something tailored to you and your group? You can also choose to have a custom piece made for an additional $200 artist's fee.

We are a Bar studio, so you can purchase alcoholic and non-alcoholic beverages at our bar. Due to our liquor liability, we are not allowed BYOB. But you may bring in your own food and for your convenience, we have bottled water, paper plates, plastic ware and napkins in the studio.

Cancellation Policy: While we regret to lose the opportunity to paint with you, our party cancelation policy is in place to protect the professional artists who are booked specifically for your party. For this reason, we require a minimum of 48 hour notice of cancelation before your party date to grant a deposit refund or rescheduled date.

We will keep our eyes peeled for your deposit if you'd like to move forward, and please let us know if I can answer any questions about our booking terms! We take calls at the studio Monday through Friday from 10am – 5pm, but you can reach us through email anytime.



Mobile Event:
We're on the move! This paint party is happening away from our studio. See the event page for more information.