Musical Painting
MUSICAL CHAIRS with a Twist!
Musical Painting is a nostalgic event meant for groups and corporate events that combines the fun of Musical Chairs with Painting (and lets not forget Drinking)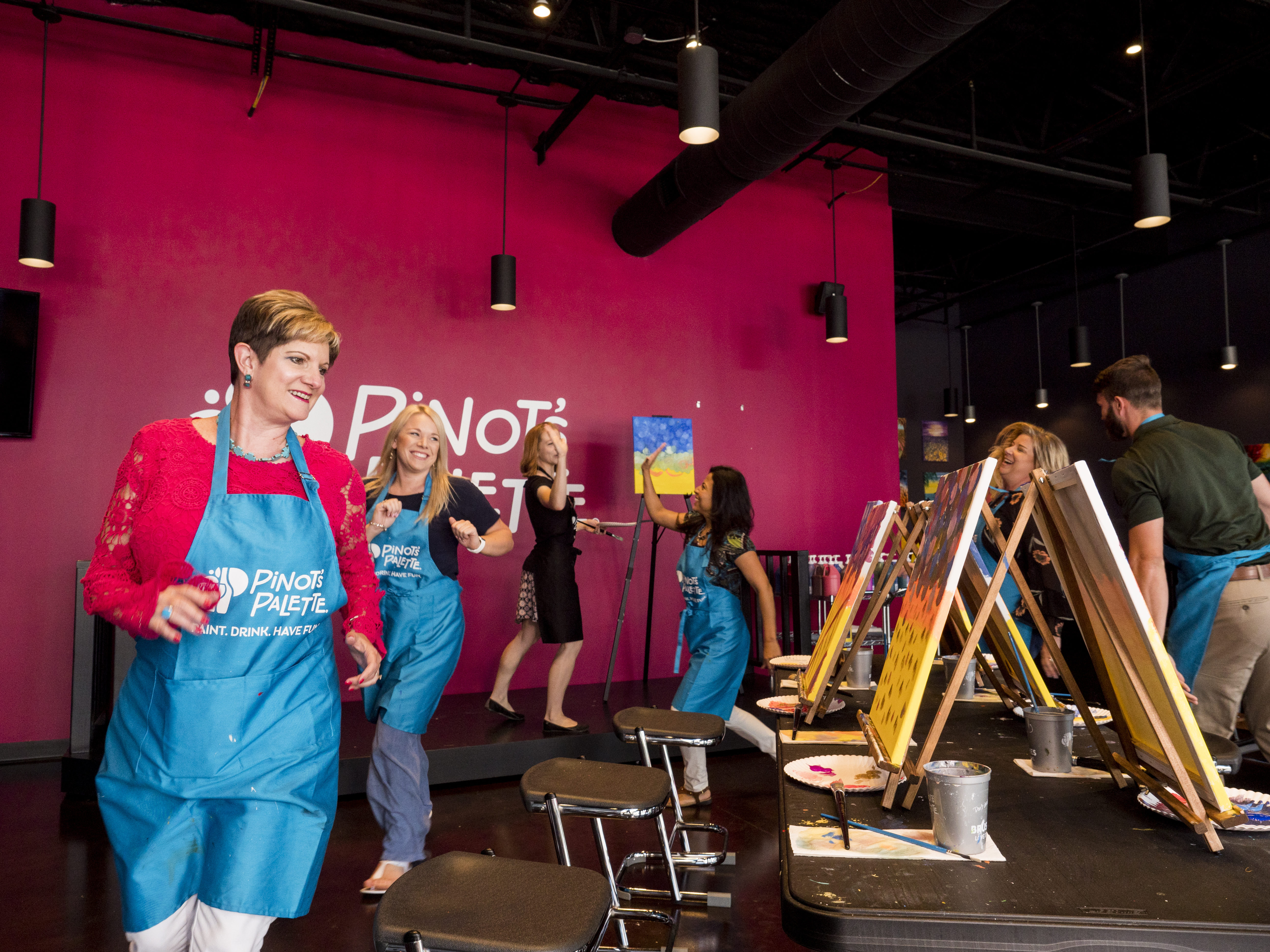 Similar to the game we all played in our youth, Musical Painting starts with every individual beginning their own 16"x20" canvas taught by one of our talented artist. The twist begins when the music gets pumped up. At the start of the song, the painters will all rise and circle the canvases, and when the music stops, they take a seat and continue painting whatever canvas they landed on.
At the end of the class, each painter will be able to take home something beautiful. Creating fun memories knowing that everyone work together to make something they can cherish forever.
Contact Us with any questions or to set up reservation
and remember,
PAINT. DRINK. AND HAVE FUN!!!
(562) 276-2648
https://www....porate-events