Painting It Forward Event
Actions speak louder than words! Come show your support for the Atlantic Alano Club.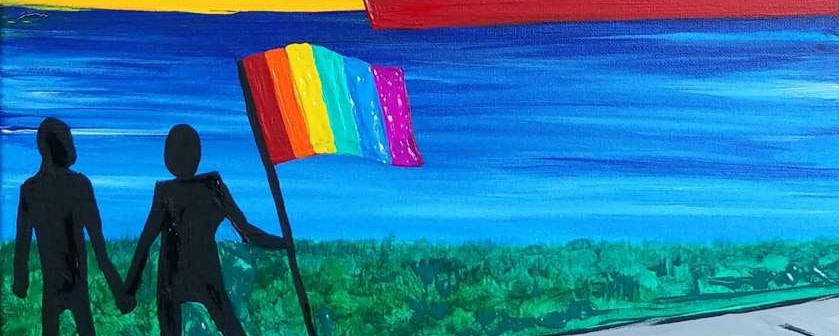 The Atlantic Alano Club is having a FUN Fundraiser here at Pinot's Palette in Long Beach. We will teach you step by step and each of you will create the painting shown above. It's a lot of fun and don't worry if you can't paint - we will patiently take you through the process step by step. Most of our guests have never painted before and we make it very easy and fun for you.
The event cost is $35.00 with $10.00 going to the Atlantic Alano Club. You can either keep your painting or donate it to the club and they will use it to decorate the "Big Book Room".
The Atlantic Alano Club (AAC) is a recovery club dedicated to providing the Lesbian, Gay, and Trans community a safe place to attend 12-Step recovery meetings and associated events. Everyone is welcome at the Atlantic Alano Club regardless of sexual orientation.
Since its inception in 1984 - over 30 years ago - many 12-Step Fellowships have used our facility to host their meetings. ​ Some of these fellowships include... Alcoholics Anonymous, NA, CODA, Crystal Meth Anonymous as well as many others. The AAC also hosts various social events throughout the year including movie nights, dances, potlucks, and other social gatherings.
So come on out and show your support. Click the link below to find out a little more about the Atlantic Alano Club:
http://www.a...g/events.html