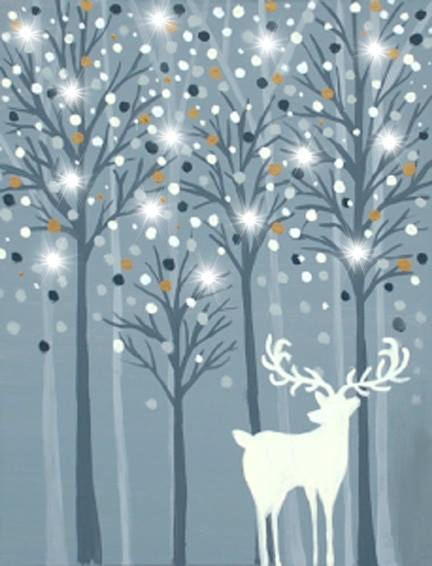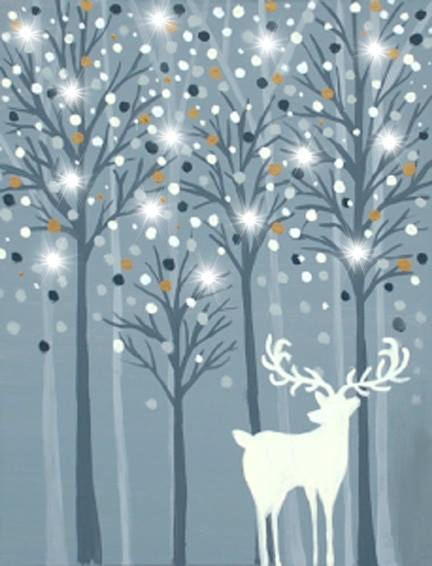 Wishful Snowfall
Saturday, December 15
7:00 - 9:30PM
Learn more
The trees have lost all their leaves; the skies have turned gray and cold. As we lay warm in our beds we are wishing for that very first winter snowfall!
Illuminated Painting Class! Lights Included.Light up your painting with bright white lights. This class will include twinkle lights included with the price of the class.
Specialty Class - No Discount!