Mommy & Me Preschool Birthday Package!
Plan your Preschooler's next birthday party with Pinot's!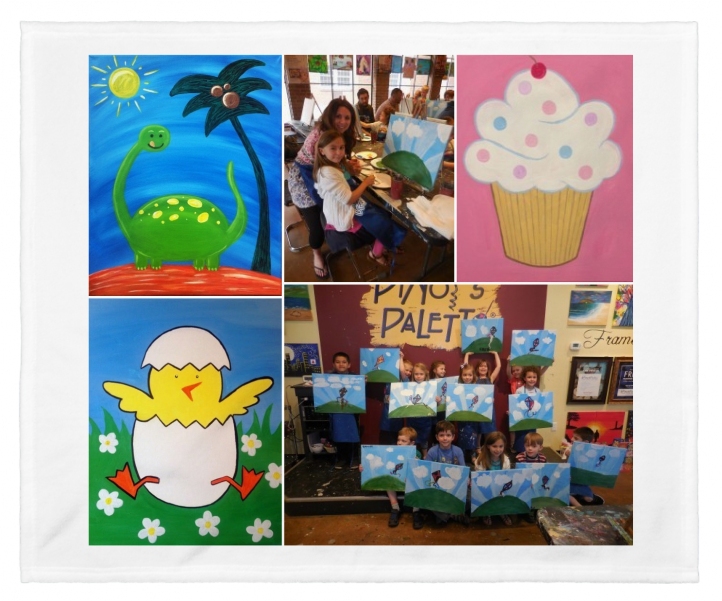 Looking for a great place to host your preschooler's next birthday party? Pinot's Palette in Lexington Center now offers a fantastic Preschool Package for children ages 2, 4, 5 and 6 year.
We have an excellent selection of simple paintings that both Mother (or Father!) and child will enjoy. Our preschool package flat fees are as follows:
2 Hour Event:
Package 1: $350 - 15 Kids
Package 2: $400 - 16-20 Kids
Package 3: $450 - 21-25 Kids
The paint event lasts for 1.5 hours and is followed by a complimentary birthday celebration time of a half hour. All children must be accompanied by a parent to paint with our professional-grade acrylics, helping to guide your young one through this colorful and exciting process!
Our instructors guide you step by step through the painting to ensure everyone has a fun and relaxing time. We provide the painting materials and aprons as well as plates, utensils, glasses and cups. All you have to bring is food, cake, drinks and your awesome selves! Check out our private party page and reserve your event today.
Create memories that will last your family a lifetime. Paint, eat cake, have fun!
https://www....ivate-parties