BYOP Pumpkin Painting Events
Bring out your Pumpkins!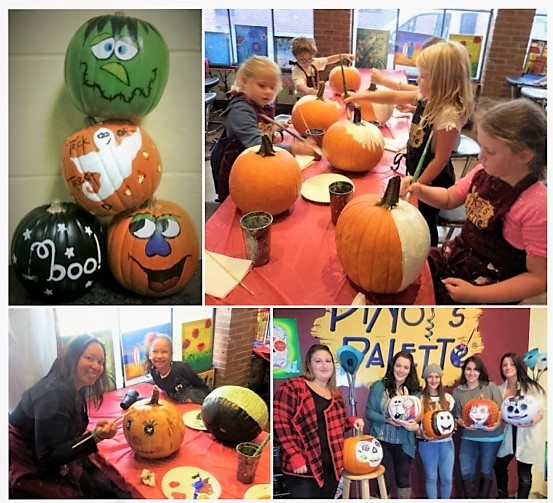 We are so close to fall time, which means crisp air, colorful foliage, and all things Halloween! Pinot's Palette in Lexington Center is proud to host another round of October pumpkin painting events to celebrate everyone's favorite spooky fall holiday!
All you have to do is bring in a pumpkin, big or small, and we'll supply the rest. Whether its ghosts, ghouls, magic or monsters, we will help you bring your idea to life, and of course have plenty of our own to offer!
These Bring-Your-Own-Pumpkin events for anyone age 6 and up will be held:
Sunday, October 16th
https://www..../event/119504
Saturday, October 22nd
https://www..../event/119506
Saturday, October 29th
https://www..../event/119509
Reserve your spot today and join us in celebration of the season!