Piggie Paint Party!
Join us on Sunday, March 3rd as we Paint It Forward to the Kansas City Pig Rescue Network from Noon-2:00 PM!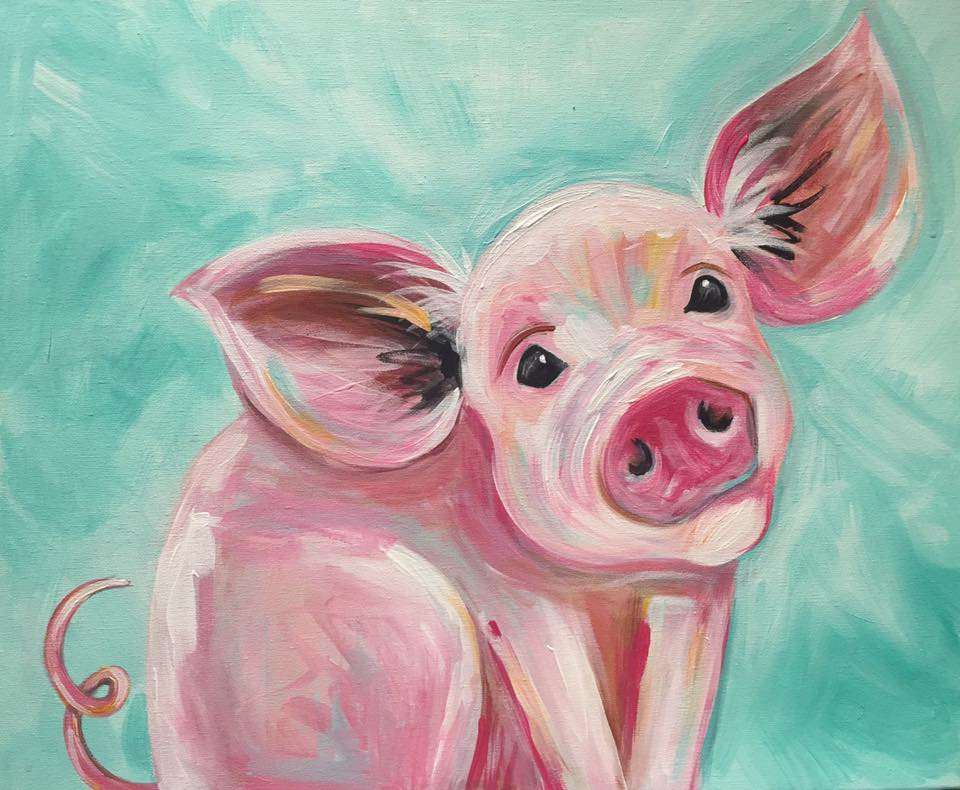 Unfamiliar with the Kansas City Pig Rescue Network? So were we until one of our artist instructors who works with them organized a fundraiser on their behalf. Brittany Gibson (better known as Little Papa when she teaches) works with the non-profit to rescue, rehabilitate, and find forever homes for pigs-in-need in Kansas and Missouri.
Seats are $40, with $15 out of each seat purchased going back to KCPRN, and they'll even have some cute little adoptable piggies at the event waiting to find permanent homes! This event is filling fast- so if you want to support the KCPRN and paint the adorable little piggy above, we recommend booking as soon as possible! You can click the Prize Pig Painting Event below to book your seat!
Can't make it on March 3rd? No worries! They'll likely be hosting another event in the near future so stay tuned! Follow us on Facebook and Instagram for more information.
For those who can't make it on Sunday but still want to contribute to their cause, they have many ways you can help! E-mail them at kcpigrescuenetwork@gmail.com or send them a message via the Facebook link below!
We look forward to painting-it -forward with you soon!