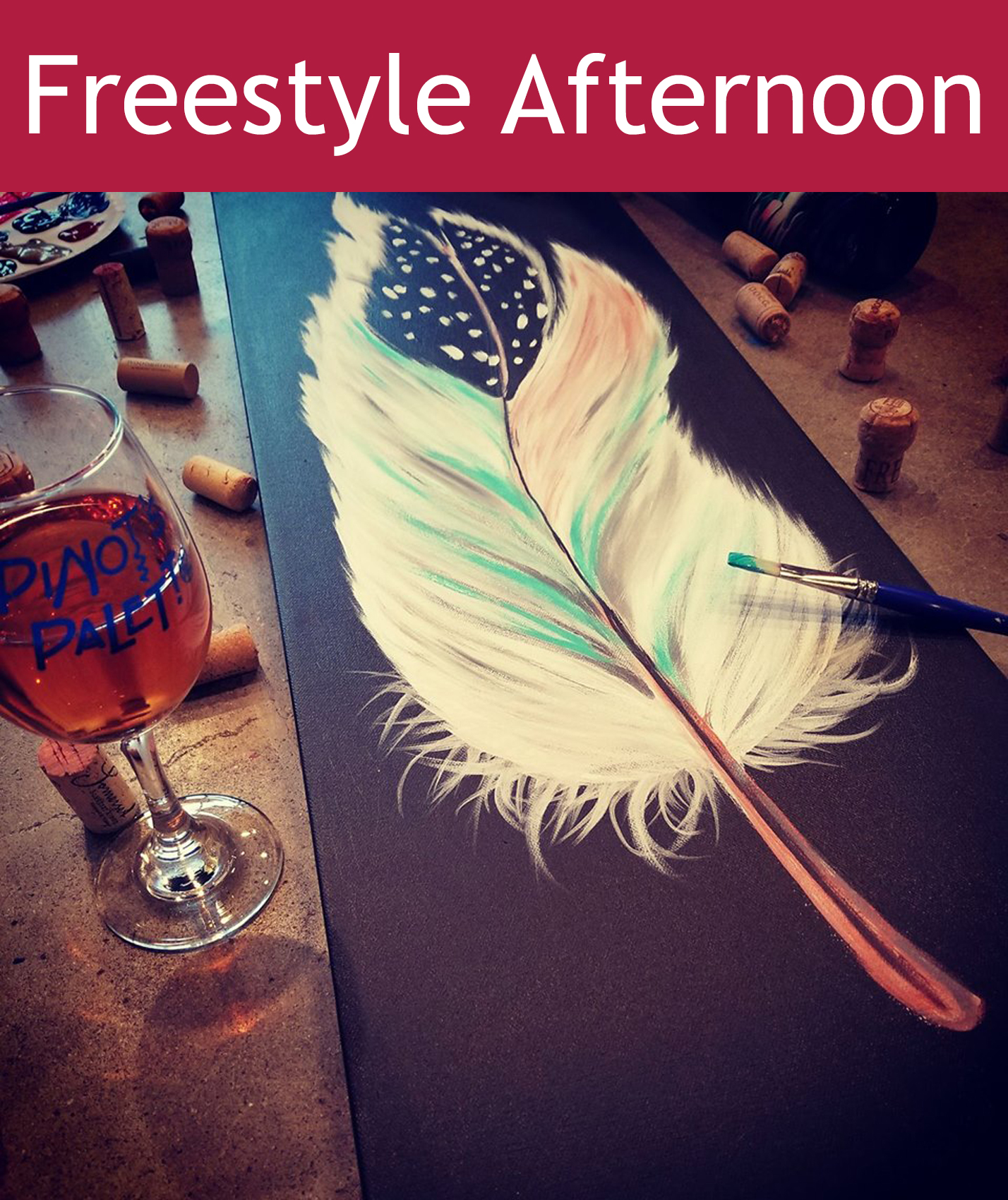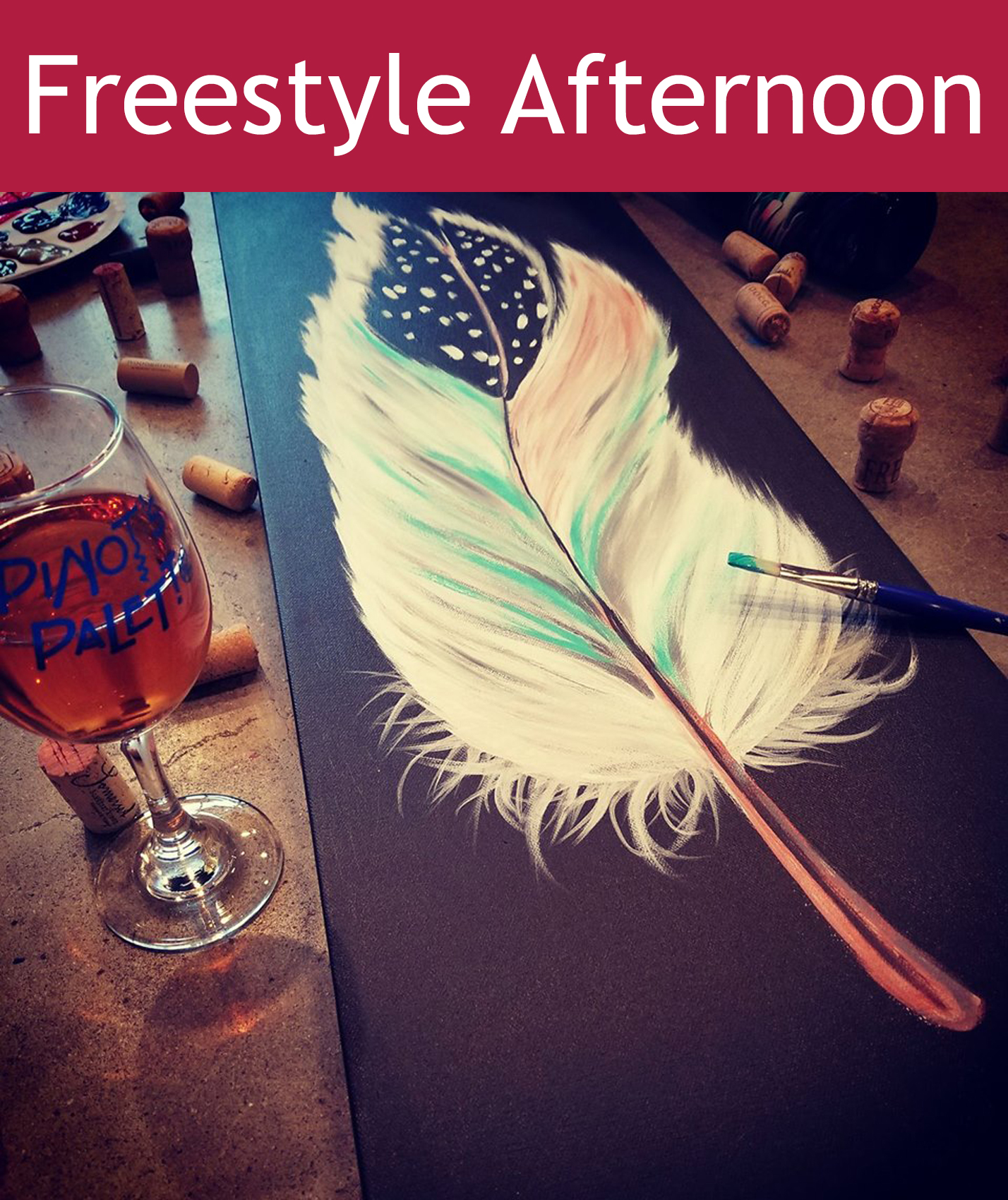 Family Day Event
Thursday, July 12
12:00 - 3:00PM
Learn more
Family Day! Join us for an all-ages event!
Family Day! Join us for an all-ages event! ALL AGES 6+ are welcome!

Freestyle Afternoons are designed for people looking for some unstructured creative things to do individually or with friends and family. We have over 50 paintings with written "self-guided" instructions to help you create your personal masterpiece on a 10"x10" canvas.

If you have some prior art experience or just like to try new things, you are welcome to paint anything in our studio that catches your fancy but instructions are only provided for the designated 10"x10" paintings.

We have a great variety of paintings suitable for adults and children alike. All ages 6+ are welcome. Drop offs are welcome with the necessary information provided!

Prices start at $20 for a 10"x10" canvas. Sorry, no discounts on this class. Please reference the FAQs on our website to view cancellation and weather policy.