How are we different?
The paint and sip industry is sweeping the nation from small arts and craft shops to home based experiences to paint and sip studios in locations in almost every city. People are curious about the idea to be able to create their own home decor while sipping wine, listening to music, and having fun with friends. Much like every industry, every paint and sip establishment IS different!
Allow us to share what makes Pinot's Palette the most upscale studio dedicated to creating the perfect night out for any occasion with excellent customer service!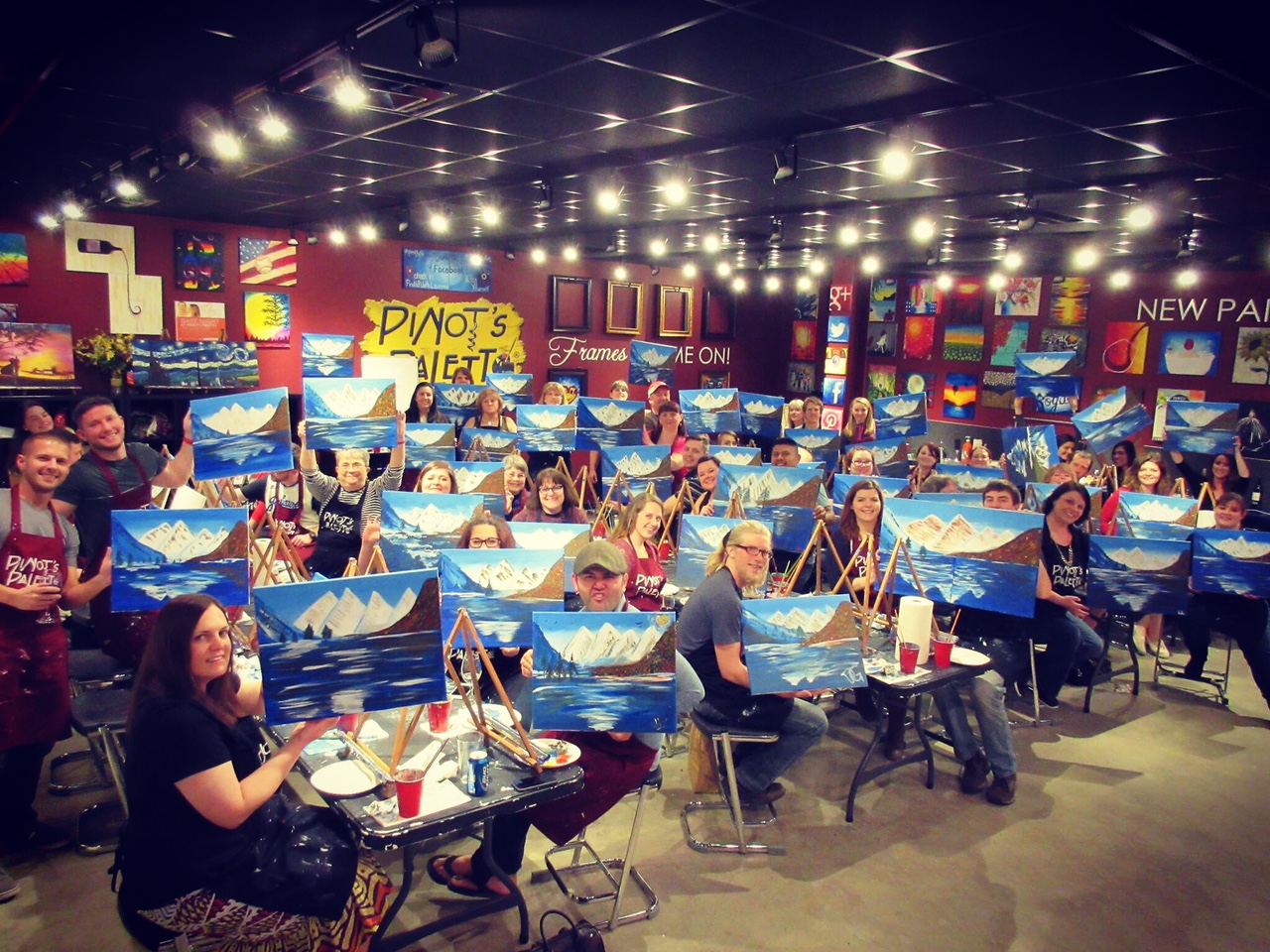 -We greet EVERY guest at the door to help our customers feel welcome and familiar with our studio! We help direct our guests to all the amenities available to you and where in our studio they are located. Then we ensure that you are seated next to the other attendees in your party that you noted on your seating request during your reservation process!
-We use real wine glasses, champagne glasses, and pint glasses for your beverages! We also provide ice, bottle openers, plates, napkins, and utensils for all public and private parties, making it easier for you to prepare for a fun night out with us!
-Our entertaining artists show you EVERY step! They are dedicated to providing step-by-step directions while painting along with you on their own canvas to show techniques, mixing, and brush strokes all while creating a fun and lighthearted environment! Our assistants help even further with one on one exceptional customer service.
-We have two rooms to allow for private parties and public events! Celebrate any occasion with our private party manager to take care of the host and all your personalized needs or get the gang together for a public event! No mess to set up and clean up for the hosts!
-We are a #BYOB studio to allow for an affordable night out for you! Bring ANY beverages and snacks you want from home or from our local restaurants within walking distance!
-We have a large selection of beautiful paintings to choose from to appeal to any guest and they're taste in decor.
We invite you to discover the difference of Pinot's Palette Lawrence and experience the upscale paint and sip concept where we.....PAINT. DRINK. HAVE FUN.
Share Click HERE for private party information! | Click HERE to reserve your fun night out!