Girls Night Out: A must for one's sanity!
Ladies! We live busy lives! Whether it's work, dating, marriage, kids, social media or just life, it can get a little stressful, which is why some time with your girlfriends is a must! While we love our family and significant others,but nothing compares to a night with your ladies! And here are a few reasons why….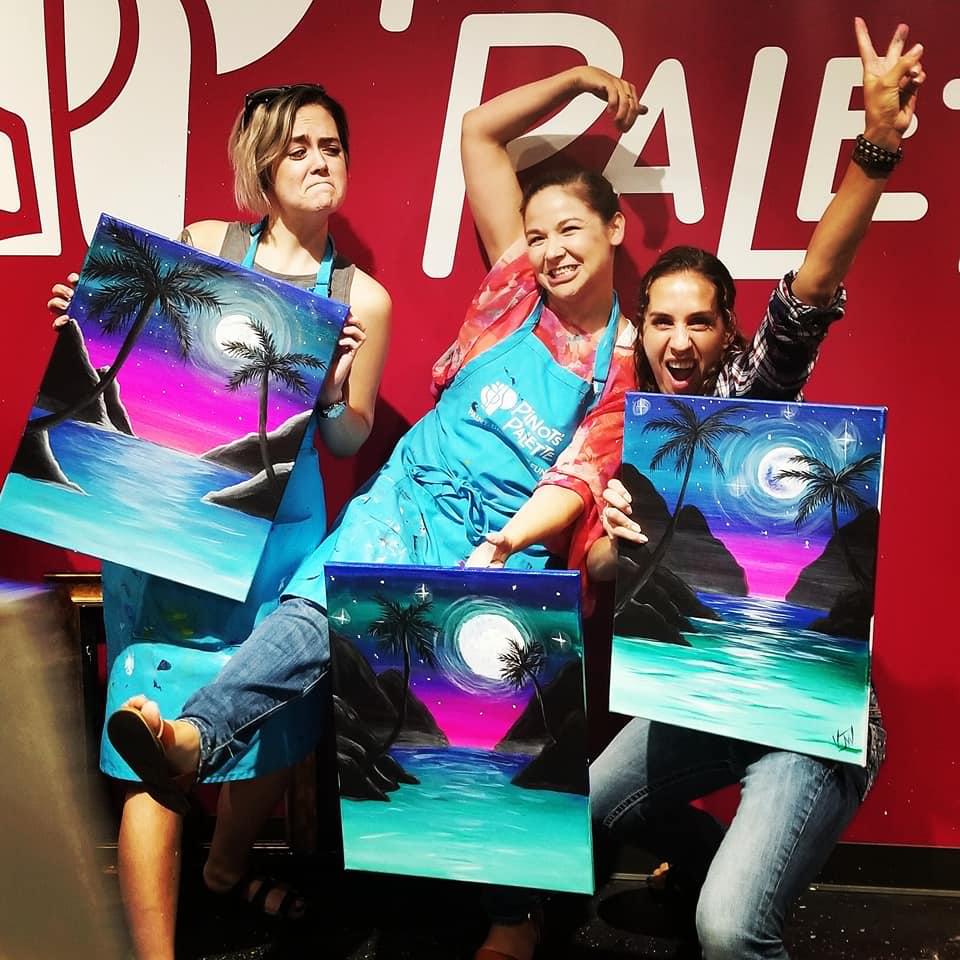 1. Actual Face Time and no, I am not talking about on your phone. Social media is awesome, and my girls are always the first to like my photos or posts but sometimes that just isn't enough. You need quality time in the same room to properly vent and gossip. Our girlfriends are our go to's when it comes to letting off a little steam. They get you, they know when you need a hug or a strong drink, or both.
2. To Let Loose. This doesn't necessarily mean party all night long like you are 19 again, but that is always an option. Doesn't matter if it is dinner, dancing or a fun night painting at Pinot's Palette, it's important to do something fun with your ladies from time to time and remind yourself how fabulous you are. Reminder, depending on your evening, you might not feel so fabulous the next day.
3. To Keep You True To Yourself. Life gets stressful and it's easy to lose yourself and who you are, that is when your girls step in. They know you better than anyone and aren't afraid to hold back. You need your friends to stay grounded.
So, ladies, stay sane, grab some of your besties and have a girls night out!