Not A Painter?..We Get It!
We've heard it all.
"I'm not a painter." "I haven't painted since I was 5!" "I will end up with stick figures!" "I'm here for the wine!" Its your night out and you want to spend it doing something you are familiar with.
Yeah. We get it.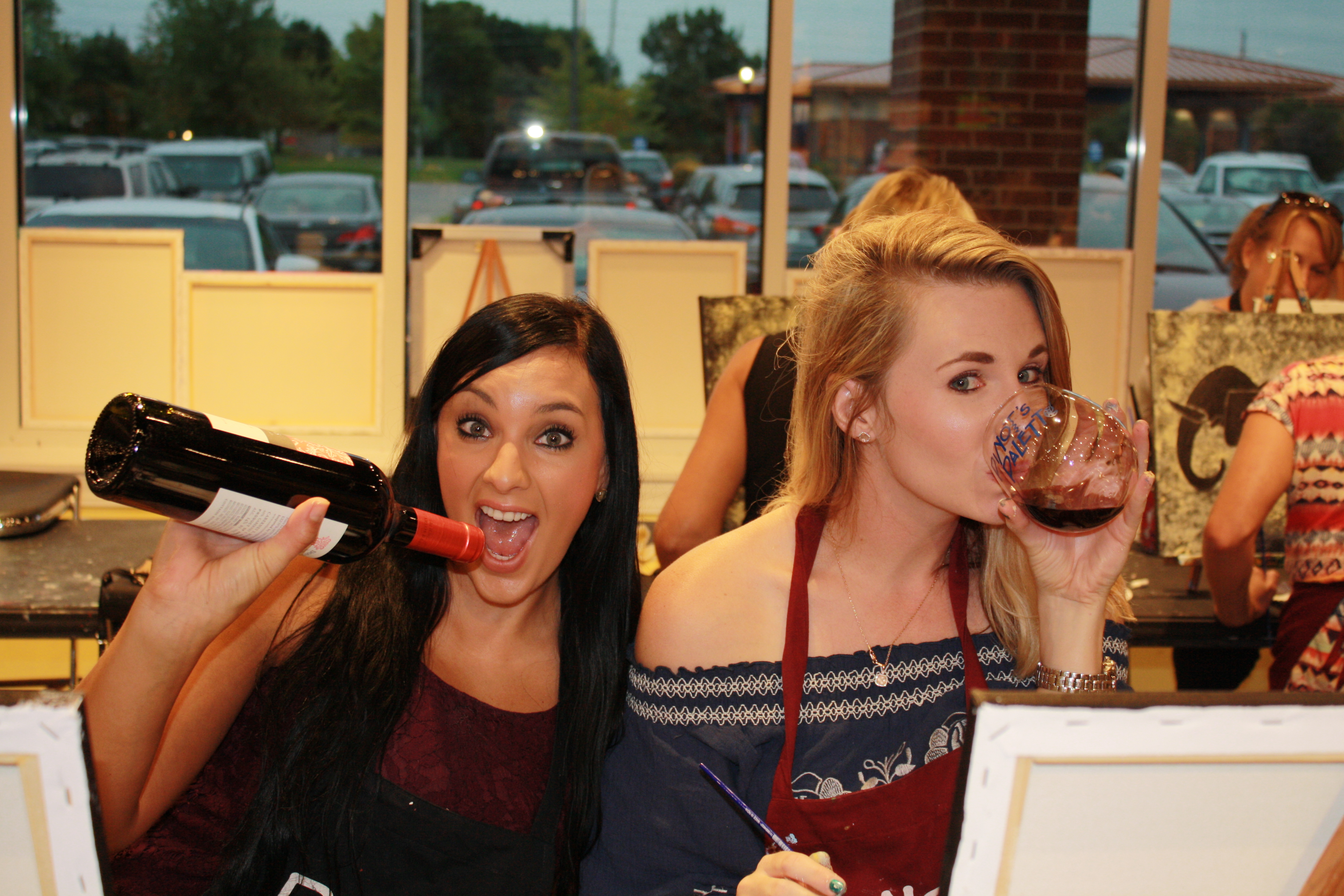 How often do you wonder about trying something different? How often do you see your friends on Facebook after a night out painting, drinking, and having fun and they ended up with a masterpiece when you had NO IDEA they could paint? How many times have you wanted to do something different with your date? Something that will spice up the love life. Something that will make true memories with the girls for girls night out!
At Pinot's Palette, we get it. We understand that this is your night out. Your night to let loose, forget about work, practices and dance recitals, your deadlines, and stress! With your busy world, you only get that one night to recharge! We are dedicated to show you a new way to make memories and a new way to celebrate! We are a party. A party that helps you loose yourself, create a masterpiece you never thought you could accomplish, and hang out with those friends and family you haven't spent time with in months! We are a BYOB, so we encourage you to bring whatever you want to help you have even more fun. Our entertaining artist walk you through your masterpiece step by step while we listen to music, drink our favorite beverages and snacks, and spend quality time together! We want to prove to you that you can create a masterpiece you will be proud of and have a blast doing it! Because....we get it!
PAINT. DRINK. HAVE FUN.