Royals Salute One of Our Own
Kansas City Royals and their fans honored our co-owner, Waylon White, during an in-game presentation at Kauffman Stadium on May 29, 2016.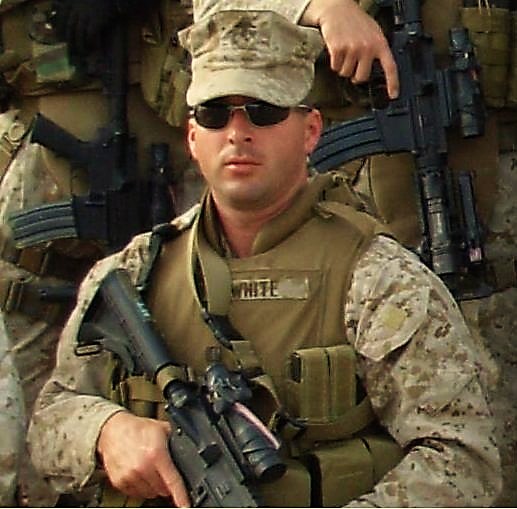 During the middle of the second inning of the May 29th home game featuring the Royals and the White Sox, the Kansas City Royals and 36,624 of their fans stood and honored our co-owner, Waylon White. As images of Waylon in dress and combat uniforms appeared on the Jumbotron, the in-game announcer read the following: "Captain Waylon White graduated from the United States Naval Academy in 2000 and served eight years in the United States Marine Corps as an artillery officer. Captain White was deployed to Iraq in 2003 with 2nd Tank Battalion and again in 2006 as embedded combat advisor to an Iraqi Infantry Battalion. Seriously wounded during a mortar and IED attack during his last deployment, Captain White spent over a year in the hospital and rehab centers before being subsequently medically retired from the U.S. Marine Corps in 2008. Captain White is the recipient of many awards, including the Bronze Star with Combat V and Purple Heart. He now works for Garmin and is the co-owner of Pinot's Palette in Lawrence with his wife, Victoria." It was an amazing tribute that will not soon be forgotten.
Watch the full video at the link below