Meet Our Talented Tay!
We are so honored to have an amazing team of artists that work hard to bring exceptional customer service and entertainment to everyone who visits Pinot's Palette! We appreciate our team and we love to share their story so you can get to know the voices and faces that make us one of the leading paint and sip concepts in the country!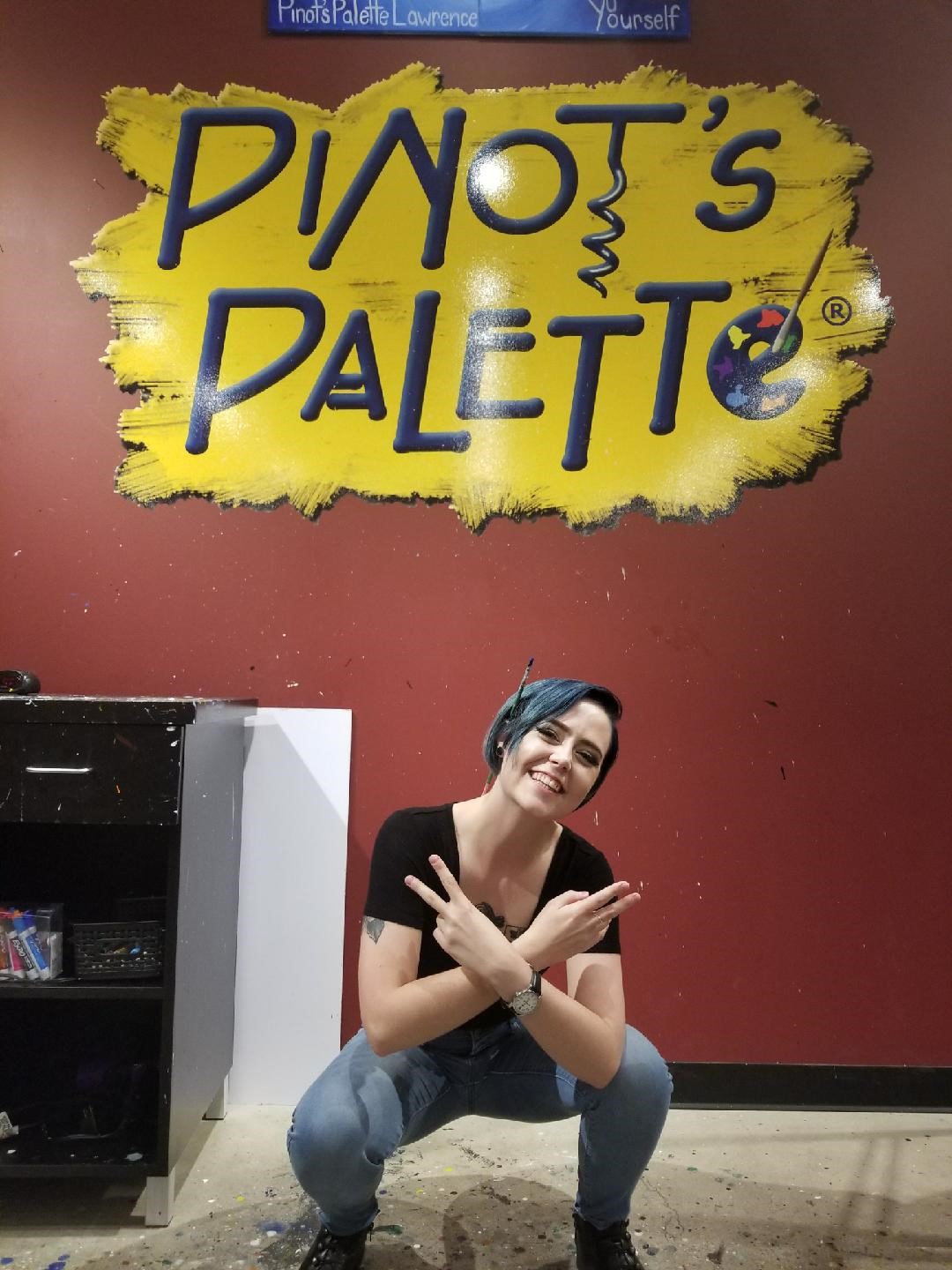 I was born and raised in small town America: Rolla, Kansas. My high school had 50 people, and my class consisted of 16. I graduated from Rolla in 2013 and began attending KU. I've just completed my two degrees this May in History of Art and Russian. I also achieved honors in both departments.
I always like to try things at least once, but I enjoy playing pool, making art, playing with my doggo, and watching stand-up comedy the most. I am obsessed with Iron Man (and basically anything else Marvel,) so I visit the comic book store often.
My favorite thing about Pinot's Palette is seeing the people in our evnets realize that they are artists. When they love what they've made, it makes me feel really proud as a teacher. I also really love that each person's painting is unique. People making art just makes me happy.
Something funny about me: I have a little alien voice I talk to my doggo in. It's not like normal doggy-talk voices; it's more like a combination of Stitch (from Lilo & Stitch) and Gollum (from Lord of the Rings.) I can also rap and sing in this voice, which is actually quite difficult. It's my party trick.