Make Mother's Day Special
Moms are what make the world go around! To show her how much you care for her on this Mother's Day we have a few ideas for you! Plant some flowers, Pamper mom, treat her to a picnic or mimosas and painting.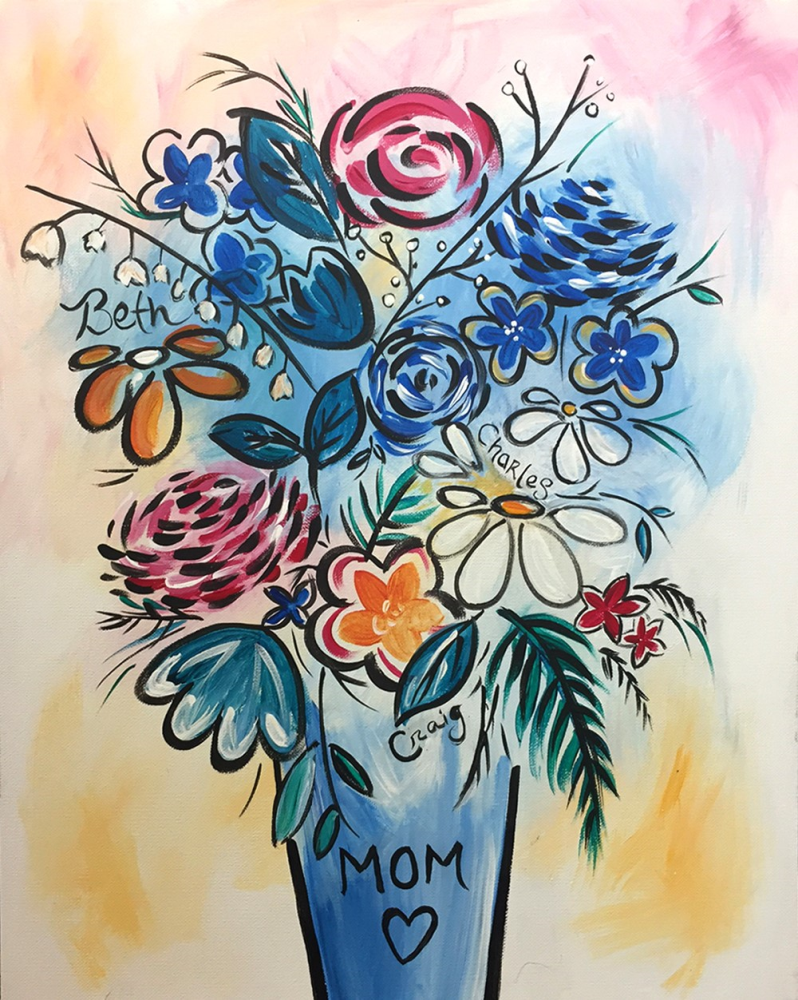 Plant some Flowers
Buy various packs of flower seeds that grow fast and well in your area. Have the kids draw a heart or write a message in the dirt with a stick, such as, "Love You Mom". Sprinkle the flower seeds into the dirt writing, cover with dirt, water and soon your surprise will be blooming!
Pamper Mom
We all know that mom deserves a little pampering for all the things she does. Of course, she would love a day at the spa, Mani or Pedi but if you are not able do those try doing some other things for her. Paint her nails, offer her a back massage. Sometimes papering means enjoying the little things, like sleeping in until 9 am, an hour alone to take a relaxing soak in the tub. Whichever way you decide to pamper mom, we are sure she will appreciate it.
Plan a Picnic or trip to the lake.
Enjoy a hike on one of the many trials and parks in the area. Head to Clinton Lake for a picnic on the beach. Or head over to Mutt Run to let the dogs out, if the weather permits some fresh air always make the day better.
Mimosas with Mom
Of course, what would be more fun that coming to Pinot's Palette to paint and have Mimosas with Mom. We have same beautiful paintings we know mom and the whole family will enjoy. On May 13th, we are featuring Heaven's Blossom's from 3:00-5:00 pm and Pinot's Poppin' Peonies from 7:00-9:00 pm. On Sunday, May 14th, we have a collaborative painting the whole family can join in on from 2:00-4:00 and later that day we are featuring "Family Bouquet" from 6:00-8:00 pm. Please follow the link to reserve your spot. Make this years Mother's Day extra special by celebrating it at Pinot's Palette.
Share Click HERE to reserve! | Click here to view our May Calendar.