Meet our Volleyball Star
Meet our Volleyball Star! Anna's bright sunny smile and welcoming demeanor is not the only traits she posses that make her a talented and valued member of our team! Anna is also a KU Star Volleyball player that will be temporarily leaving us in August to compete in the World Championships! We are wishing her all the success and safe travels and could not be more excited for her new adventure to spread her natural spirit with others!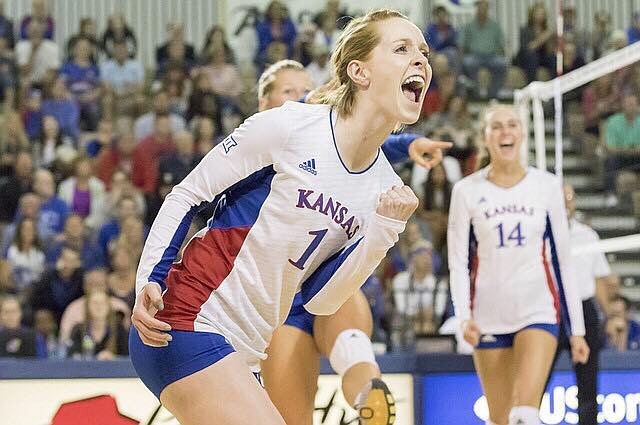 A message from Anna:
Anna grew up in Fairway, Kansas alongside her older sister and twin brother. When they weren't out causing trouble, she was at the table drawing with their box of at least one million crayons. Anna has been drawing, painting, sketching, smudging, and more ever since. She recently graduated from the University of Kansas (ROCK CHALK!) with a marketing degree. She will pursue a masters in graphic design from Savannah College of Art and Design starting this summer. Fun facts: Anna played volleyball for KU and can also lick her left elbow. Demonstrations may be requested. When Anna isn't at the gym or at Pinot's she is working on commissioned pieces from family and friends.
Be sure to check out the link to view other amazing pieces.