Painting It Forward with Loving Paws
We are Painting It Forward with our Project Pet again! Paint your furry family member, sip wine, and have fun with friends as we benefit Loving Paws Therapy and their dedication to spreading the love and companionship through people in emotional and physical need throughout our community!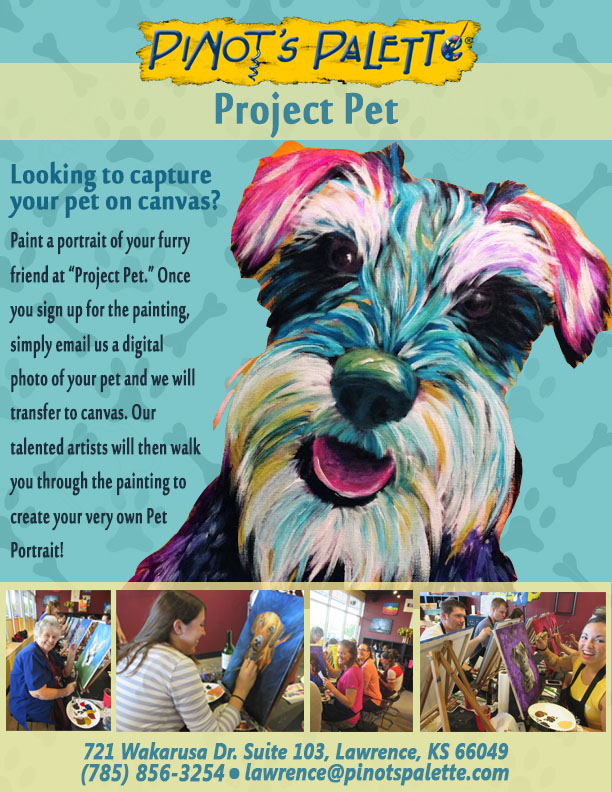 To help benefit this amazing cause just reserve on the link below, send a clear photo of your pet before June 18th and we will have your 16x20 canvas ready to go with your pet printed on it. Our artist will also help you select the paint specific to your pet! Follow our artist step by step to create your beautiful piece for your home or as a gift and benefit the amazing community driven services of Loving Paws Therapy.