Fill The Bus!
Fill The Bus for kids in NEED in Douglas County!
Bring in ANY school supplies for any age to our studio during our office hours Mon-Friday 10am-4pm or during any public event and RECEIVE a $5 Gift certificate to a night out with us! Our studio is located on the corner of Wakarusa Drive and 6th Street next to Johnny's Tavern West! All collections must be in by August 10th to ensure delivery before school starts!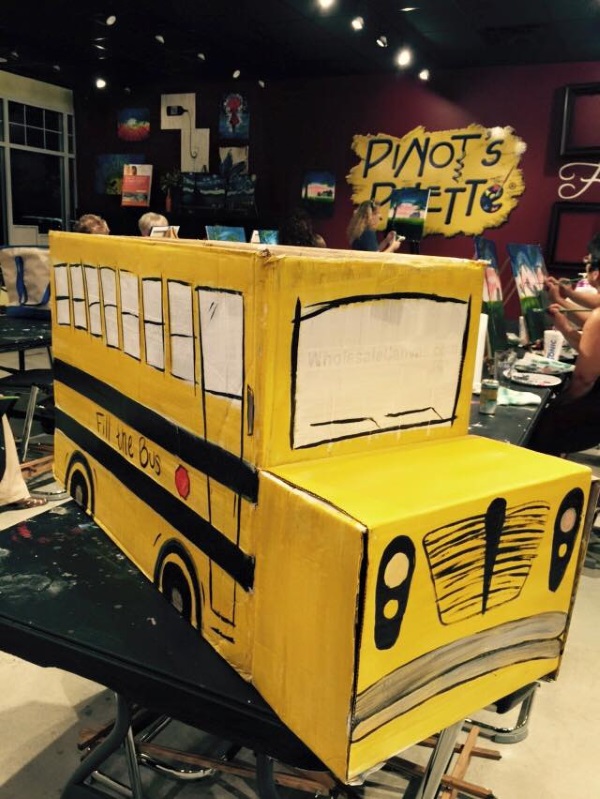 Last year we collected and donated a FULL box of school supplies to the Ballard Center and Salvation Army Program to help kids and families in our local community that need help! This year we have a goal to fill at least 2 boxes to donate to this program!
Join us in our Painting It Forward commitment to make a difference in Douglas County!