Holiday Parties
Let us help you host the perfect holiday party for your team, company, friends, or family. Take your mind off the job; enjoy a stress free and entertaining evening with music, painting, and cocktails. Our talented artists will help you and your guests create a masterpiece you can take home to remember the celebration.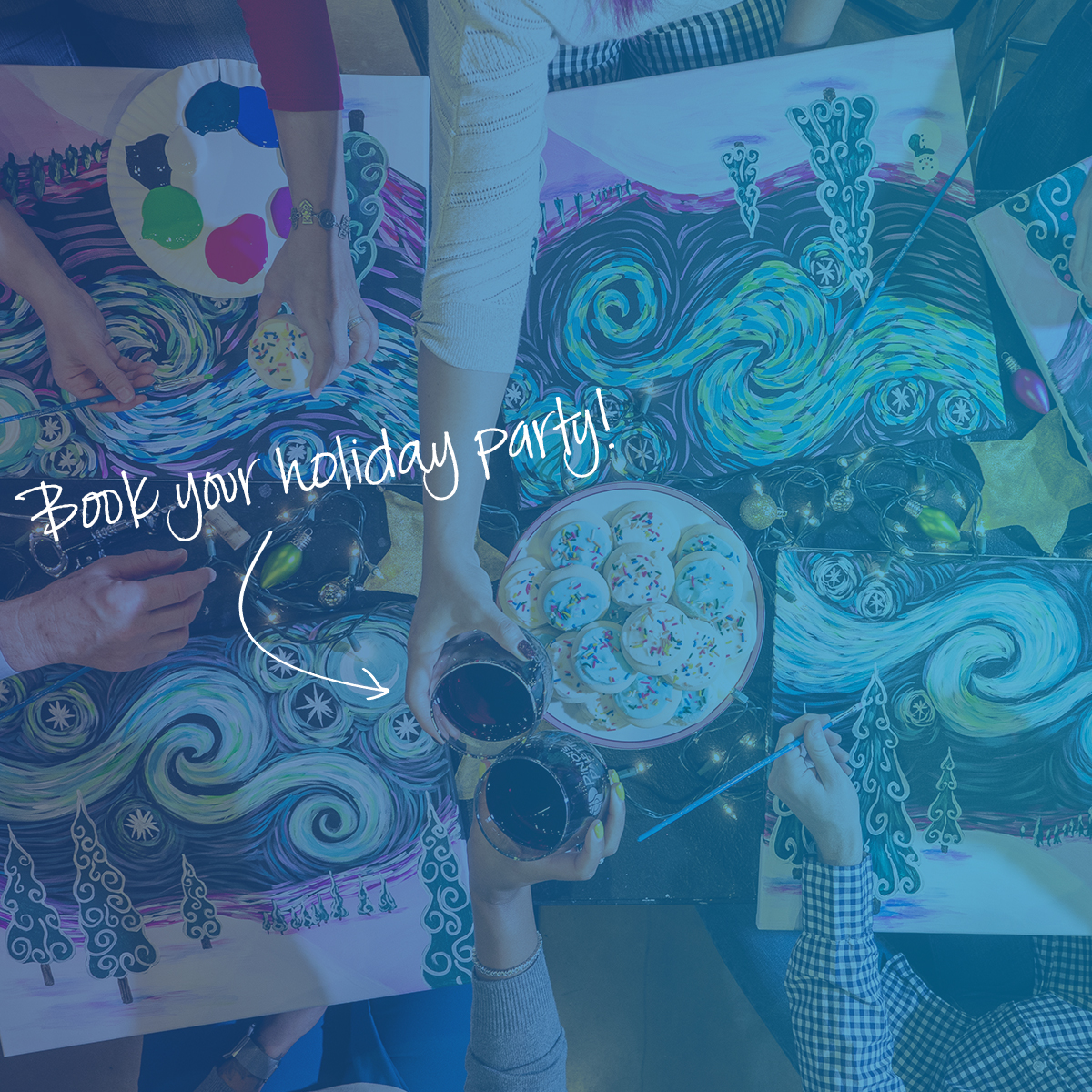 1. Sign up for one our public sessions (day or evening) online. This option requires no minimum number of painters.
2. Schedule a private party…with our special holiday pricing effective 10/1/2019-01/31/2020.
• Reservations required
• 10 person minimum
• $100 deposit
Our holiday pricing is good for both mobile and studio parties.
12-19 painters - Mobile $45 (11 x 14 canvas) & Studio $35 (16 x 20 canvas)
20-29 painters - Mobile $40 (11 x 14 canvas) & Studio $33 (16 x 20 canvas)
30-39 painters - Mobile $35 (11 x 14 canvas) & Studio $31 (16 x 20 canvas)
40-49 painters - Mobile $30 (11 x 14 canvas) & Studio $28 (16 x 20 canvas)
50+ painters - Mobile $26 (11 x 14 canvas) & Studio $25 (16 x 20 canvas)