2017 Summer Scavenger Hunt
Summer is such a great time of year: fireworks, family vacations, picnics, swimming, and more. Let's add a scavenger hunt to that list.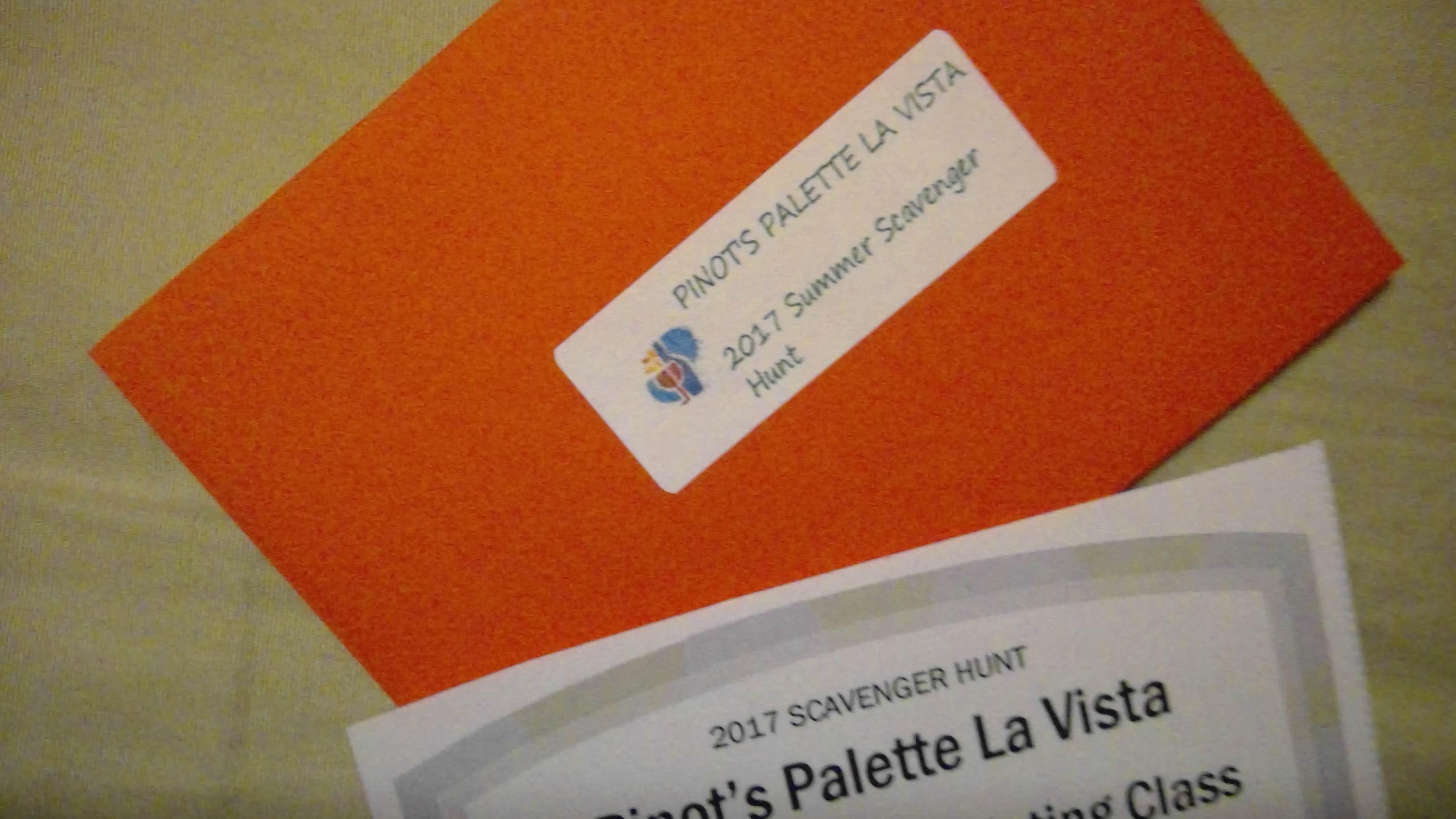 We are hosting a scavenger hunt by hiding 10 coupons good for a FREE 2 hour public painting class. The coupons will be hidden in the Omaha metro area. How can you find these coupons? We will be posting pictures of our hidden coupons on Facebook Friday morning (7/21/2017).
If you are one of the lucky people to find our coupon, we ask two things of you:
1. Go to our Facebook page and post a pic of you with your coupon (www.Facebook.com/pinotspalettelavista)
2. Go to our online calendar to reserve a seat in one of our 2-hour paint classes (www.pinotspalette.com/lavista/events).
The free class coupons are good through the month of August, so don't waste any time in hunting them down and signing up for a good time!