Welcome to Pinot Palette La Vista
Welcome to Pinot Palette La Vista's studio. We have been open for almost a month now and have had an opportunity to host over 24 parties in the last month. Each party is so different and gives us so much joy, that it makes us realize how lucky we are to be serving the Bellevue-Papillion-La Vista-Ralston area.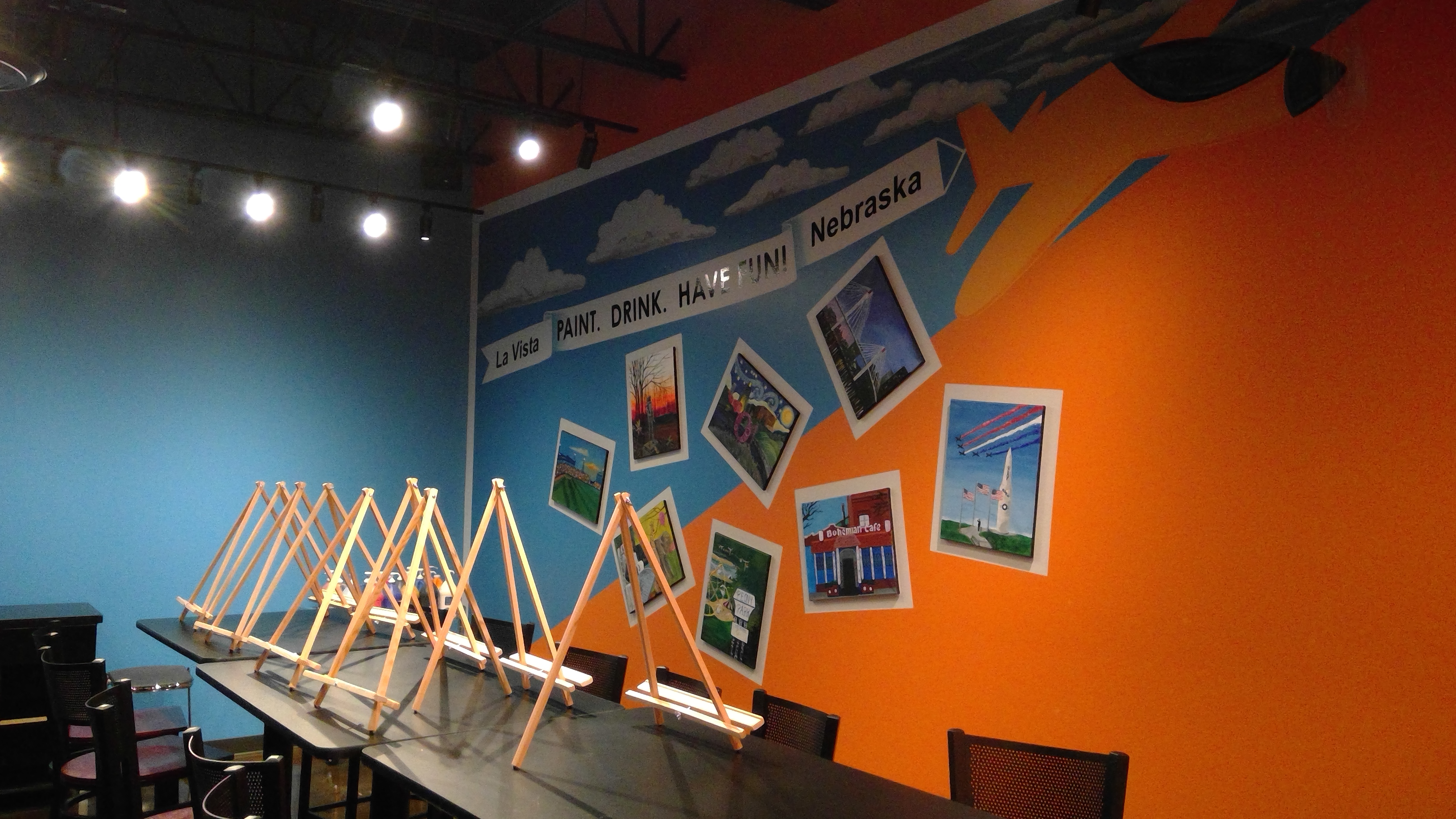 If you have already been to our studio, we thank you!
If you have not yet been to our studio, I wanted to share some pictures with you so that you know what to expect when you arrive.
Our studio has a main instructional room (that seats 48), where we host our public events and large private parties. We also have a private party room (that seats 24) with a colorful mural that highlights area landmarks of the past and present: Peony Park, Rosenblatt Stadium, Downtown Omaha, Boys Town, Offutt Airforce Base, Bob Kerrey Pedestrian Bridge, Bohemian Café, and Henry Doorly Zoo.
In addition our two great party rooms, the studio highlights a bar that serves a variety of wine, beer, Moscow mules, and an assortment of non-alcoholic drinks.