A Valentine Story
Have you ever wondered what was before chocolate, red roses, and Hallmark cards given on Valentine's Day? If so, you're not alone, historians have been speculating for centuries! Did it begin in Ancient Rome with the festival of Lupercalia? A festival believed to be a celebration of fertility, where some claim there was a lottery for women. Others believe it was a rite of passage for boys to transition into manhood. And still others believe Pope Gelasius I made Saint Valentine a martyr on February 14th hoping to end the pagan rituals, ending the Festival of Lupercalia.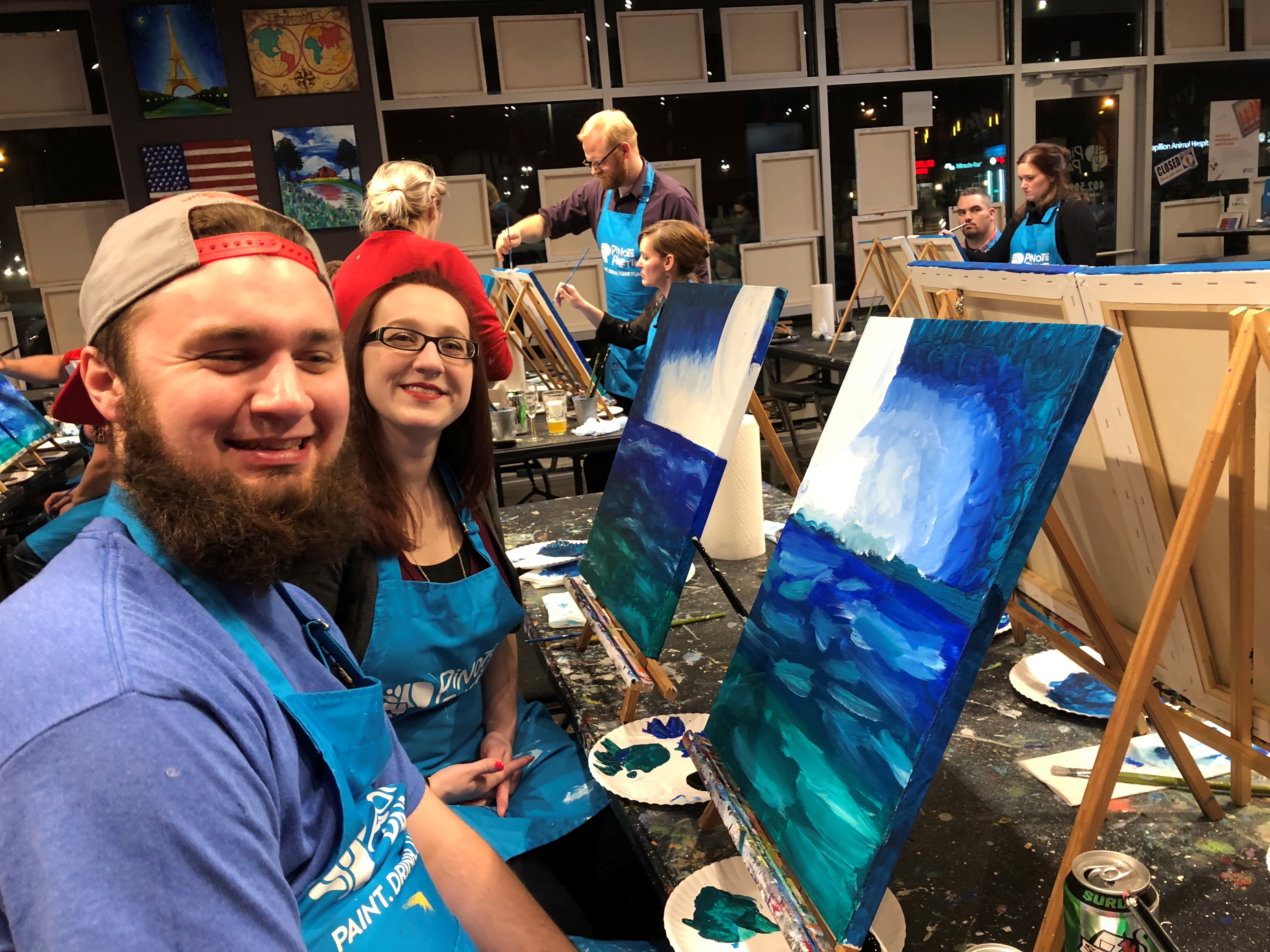 No matter the history, Valentine's Day has become a day to celebrate those we love. In 1913, Hallmark began the Valentine's Day card. And today, adults purchase over 145 million Valentine's Day cards for those they would like to shower with love. Millions will celebrate the day with love, cards, and dates. While others will be hidden under the covers crying tears for lost loves.
So how do you show the one you love you care for them?
One local love story...that did not begin on Valentine's Day, rather it began at our local Hobby Lobby store!
Amber noticed her co-worker, Zac. She thought he was cute, so to test the waters she told a friend who she knew "had a big mouth." And as any good friend would do…he let Zac know. In response, Zac said, "Wow, she is really pretty! Do you think she's really into me, man?" And his friend said, "It will go very well, I promise."
Next thing you know, they go on their first date, to Eat the Worm. Zac and Amber had hoped they would be eating the worm, but unfortunately, they found out eating the worm was no longer allowed. This little wrench in their plans didn't stop Zac and Amber from having a great time. In fact, 3 ½ years later they are still together.
Amber, 29, is quick to smile. Her fire red hair lights up any room. However, it's her eagerness to laugh, her sweetness, and her desire to have a good time, that keeps Zac wanting more. And of course, he thinks, "she's fine!"
Amber, laughs.
And what keeps Amber loving Zac more each day? From day one, he has been thoughtful, courteous, polite, and cute!" Zac, 25, with a manly beard….is also so very sweet. 2 years ago, Zac came home with tickets to Pinot's Palette. "I hope you don't have plans for this night."
Zac chose to try something new. Amber was very excited…she loved to paint; she also knew that Zac did not. He decided to forgo the flowers, the chocolates, the Hallmark cards. Instead he chose to give his girlfriend an experience. And Amber loved it. They were able to bond with each other, laugh over brush strokes, and bring home a decoration that is hanging on their bedroom wall.
They went back again the following year, and have reserved their seats for this year already. Amber said, "I can tell he actually tries!"
Zac said he loves how they go at a painting place where everyone is able to keep up. The artists help with techniques, making the painting fun. In addition, Pinot's Palette also offers great food and drinks at the Valentine's date night. "You go out to eat dinner for so many things! Why do it for Valentine's Day when you can bring something home to remember?"
Besides planning on another Valentine's Day painting at Pinot's Palette for 2020, this sweet couple has a future that will entail a house and a dog! However, what Zac is looking forward to? "Retiring and spending more time with Amber!"
If you are looking to give something different to your Valentine, please visit our Events page and purchase tickets to create your next memory!