7 Tips for a Great Paint & Sip Night
If you've never been to a Paint & Sip night at Pinot's Palette we've got some quick tips for you!
It's a great night out where no previous art experience is necessary. Come in and Paint, Drink, & Have Fun.
It's just a good time to share some Creative Joy with friends & family. So here's some quick tips.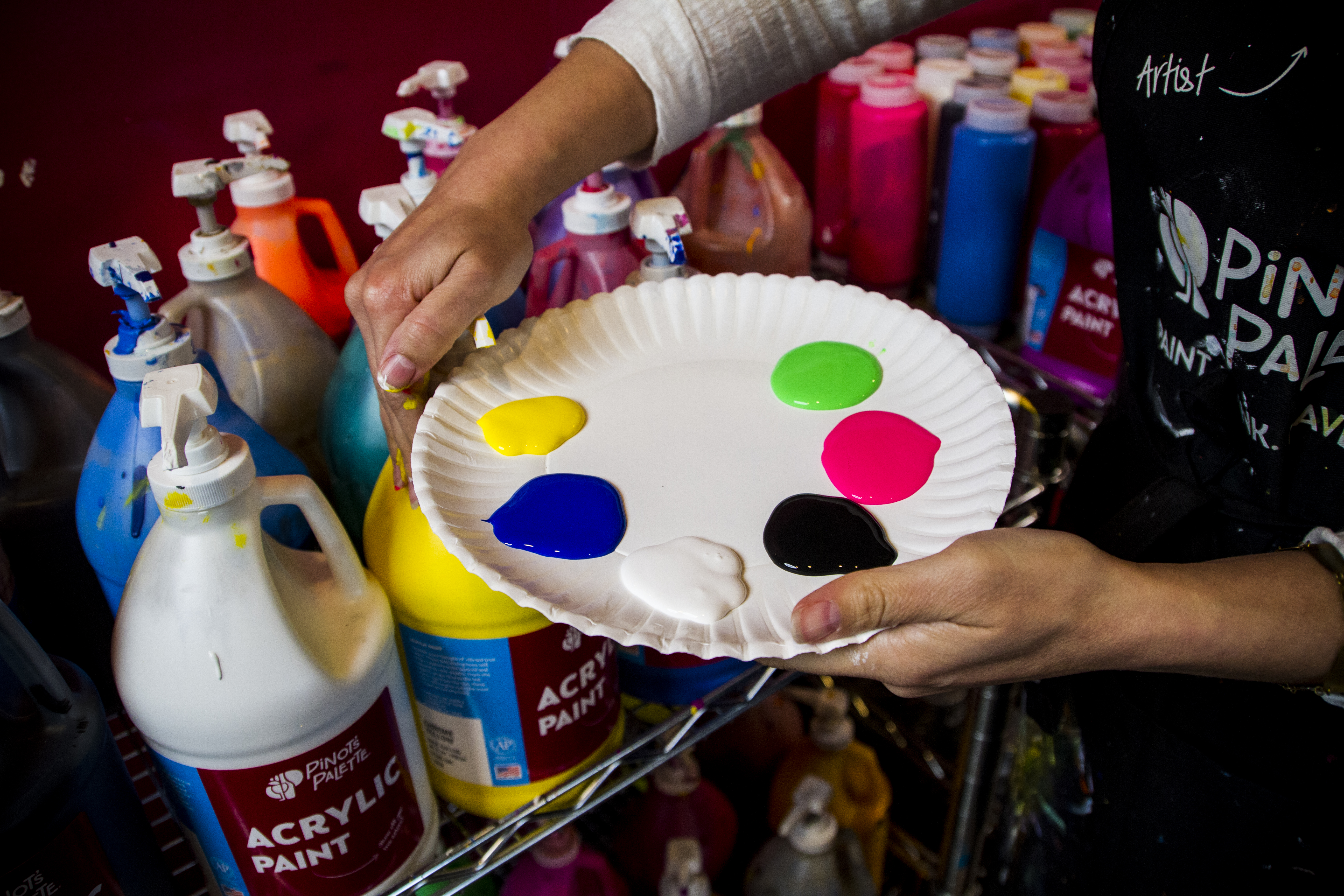 1. Snacks! Bring some munchies to nibble while painting. Cut up fruits & veggies for the health conscience or if you're feeling daring bring in the chips and dip! Missed dinner? Grab a sandwich or burger at a local place and bring it in. We'll give you a plate and napkin. Anything goes on a Paint & Sip night at Pinot's Palette. There are some sweet & salty options for purchase, too.
2. Comfortable clothes. Aprons are supplied to help keep your clothes paint-free but spills can happen. Dress casual & comfortable so you don't have to worry about a dribble of paint, it's a paint party!
3. Cash bar! Pinot's Palette in Largo offers wine and beer for anyone over 21. Our menu is online so check it out. Soft drinks are also available along with water & coffee.
4. Be ready to rock! As our artist turns up the tunes between instructions, don't feel bad about singing along. We all do it!
5. FRIENDS! Things are always better with friends! Just let us know you'd like to sit together and we'll set you all up at the same table.
6. DATE NIGHT! Pinot's Palette Paint & Sip is a great place to bring a date. It's fun, it's casual and you get to take a really cool painting home as a memento. It's a date she'll remember!
7. It's a party not a classroom. We're here to have fun! As the artist takes you step by step to build your painting feel free to get creative. If you want to add flowers on the trees or a sea monster in the lake – go for it! We love creativity!