Plan Your Halloween Party
Ready for a rockin' Halloween Party?
Plan it right here. It's a Hauntingly good time!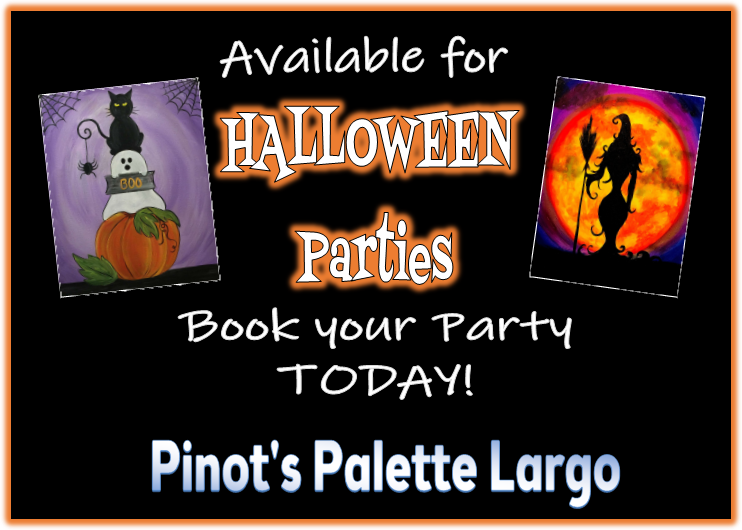 What will Your Halloween Be Like This Year?
It's not to early to plan YOUR OWN special Halloween Paint Party!
Make it a:
Costume Party
Look Alike Party: Everyone dresses up like another family member
Celebrity Costume Party
Pizza Party
Bring your own creepy foods party!
Witches... I mean, Girls Night Out - WooooHooo!
We've got the bar, the music, the clean up and the invites ready to go; we've even picked out some spooky fabulous painting options above.
Just email Largo@pinotspalette.com with your desired date/time and numbered painting selection.
We have a library of thousands of paintings so there's even more to choose from in our Painting Library.
Make it a BOOtiful day or evening to remember!