Black Light Painting & Space Movie Trivia!
Black Light Painting & Space Movie Trivia!
Ready to take paint & sip to a new dimension? No art experience necessary! A talented Black Light Artist will walk you, step by step, to create your glowing masterpiece.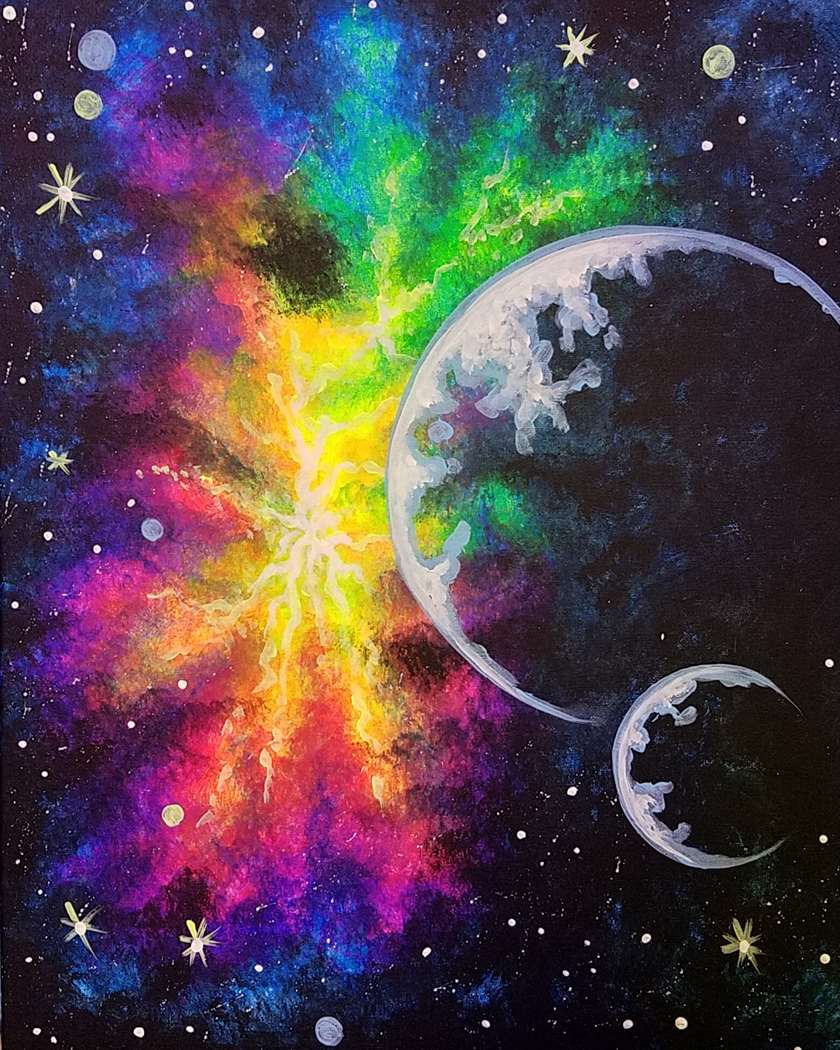 Back in the 70's black light posters were the rage. Now we've updated those old purple light bulbs with an upscale LED system. The lights were strategically installed around the room so that the black light hits every canvas making each brush stroke shine.
Our next Black Light Class is September 7th at 7 pm. We're painting Extraterrestrial, a collection of planets & bright colors from deep space. To take the class to the next level --> SPACE MOVIE TRIVIA! Bring your knowledge and win prizes! Or just come and paint and watch the fun!
Where your brightest colors or just white and glow along with the paint. Glow sticks? Paint your face? Your art, your rules!
Join us in our Sunset Beach Room when we turn off the lights and turn on those glowing black lights.
It's a Black Light Trivia Party!
Seats are Limited! Sign Up!