We Put the FUN in Fundraising
We put the FUN in Fundraising
Host an annual event people will look forward to year after year. Pinot's Palette has several options that can help with your fundraising needs. You pick the painting from our library of thousands!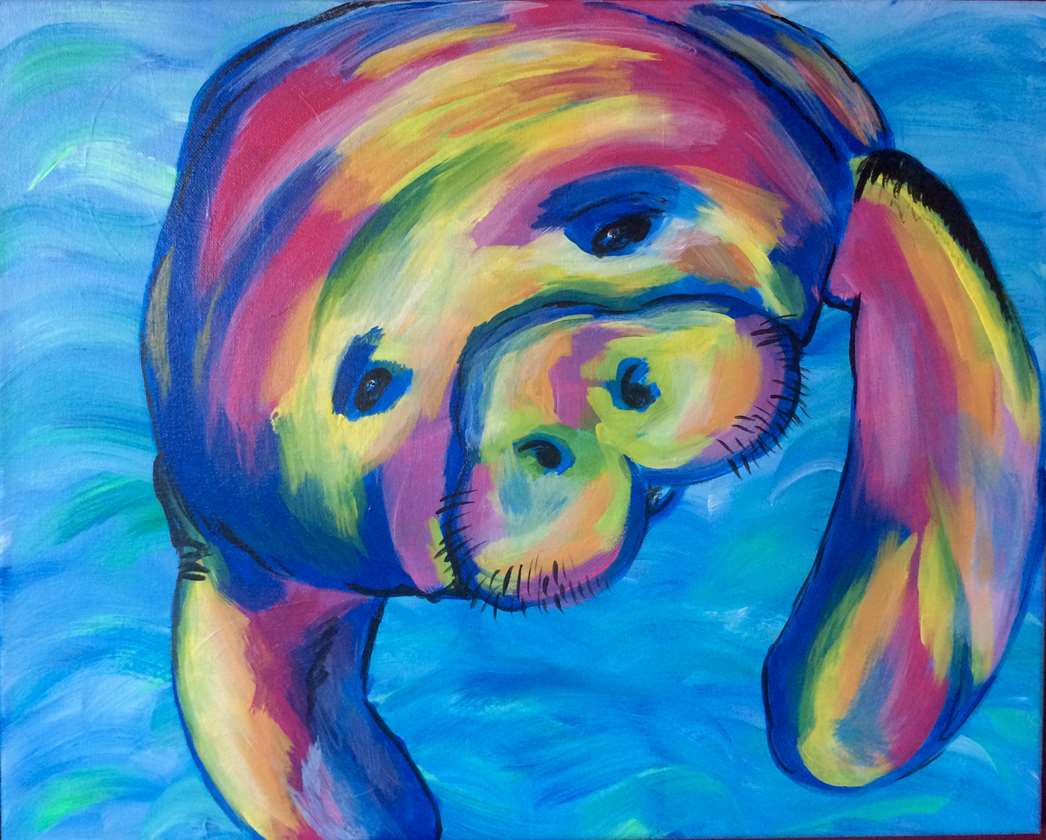 Three different ways to have fun while raising funds for your charity;
1. Painting classes – We will work with you to select a date, time and host for your event. There are three types of classes:
a) In our studio – We will host a class here in our studio, we provide everything you need to create a masterpiece. One of our professional artists will lead the class with step by step instruction.
b) At your location – We can take the show on the road and hold the class at your location. We bring everything needed for the painting.
c) Virtual – We have the ability to host virtual classes via Zoom. With this option we would supply kits that include all supplies necessary for the class. We supply a link for guests to Zoom into the class at the appointed time.
We are happy to host more than 1 event if sales warrant, or if desired to host both a studio event, and a virtual event.
With events in our studio the charities are allowed to run raffles, 50/50's, etc. to raise funds.
With each of these classes there are options for getting the painters:
a) The class can be closed to the public. You advertise and get the painters who will attend the event.
b) The class can be open to the public. In this case you advertise to get painters and we will put the class on our website to invite everyone to join the fun.
2. Take Home Paint Kits with Virtual Video Link – These kits have everything needed to complete a painting (a link to an online video, canvas, paint, paint brushes, disposable apron, all other miscellaneous supplies). These kits feature a pre-recorded video of an artist giving step by step directions just like a studio taught class.
3. Take Home Paint Kits with Printed Instruction – These kits have everything needed to complete a painting (printed step by step directions, canvas, paint, paint brushes, disposable apron, etc.).
The Fund$:
Classes:
With our fundraising painting classes we offer 20% of our standard class fees to the charity. The charity can elect to have a higher price with the difference going to the charity. Ex. A standard painting is $35, a charity elects to set the price at $40. For each painter they would receive:
20% of $35 $7.00
The difference between $35 and $40 5.00
Total: $12.00
When the scheduled event(s) are completed we will issue a check to the charity.
Paint Kits:
With the Take Home Paint Kits there are several options that drive the final prices including the size of the canvas and type of kit, instruction or virtual link. We will discuss the options with the charity and provide detailed pricing for the event.
A typical adult painting kit we would sell in our studio for $30 we would discount 20% and sell to a charity for $24. These kits can then be resold for any amount they would like.
With the kits we will prepare a set number of kits and payment is due when they are picked up or delivered. We can prepare additional kits with typically 1-2 days' notice, depending on the volume.
We typically limit the selection of paintings to 3 or 4 with a combination of adult and kids themed selections.
Please Note:
1. With classes or kit sales a charity can increase the final price to raise additional money. Though typically the higher the prices, the fewer the sales. Consider your target market.
2. We will need a copy of your 501(c)(3) documentation.
3. With Virtual Classes or Take Home Paint Kits we offer pickup at our studio and free local delivery to your location. We do offer shipping and home delivery options as well, some additional fees may apply.