Love Lighthouses?
Need a unique decorating idea? We've got it right here!
A Vintage Lighthouse painting on a 10" X 30" wood palette will shine in any décor. Think it looks complicated? It's not!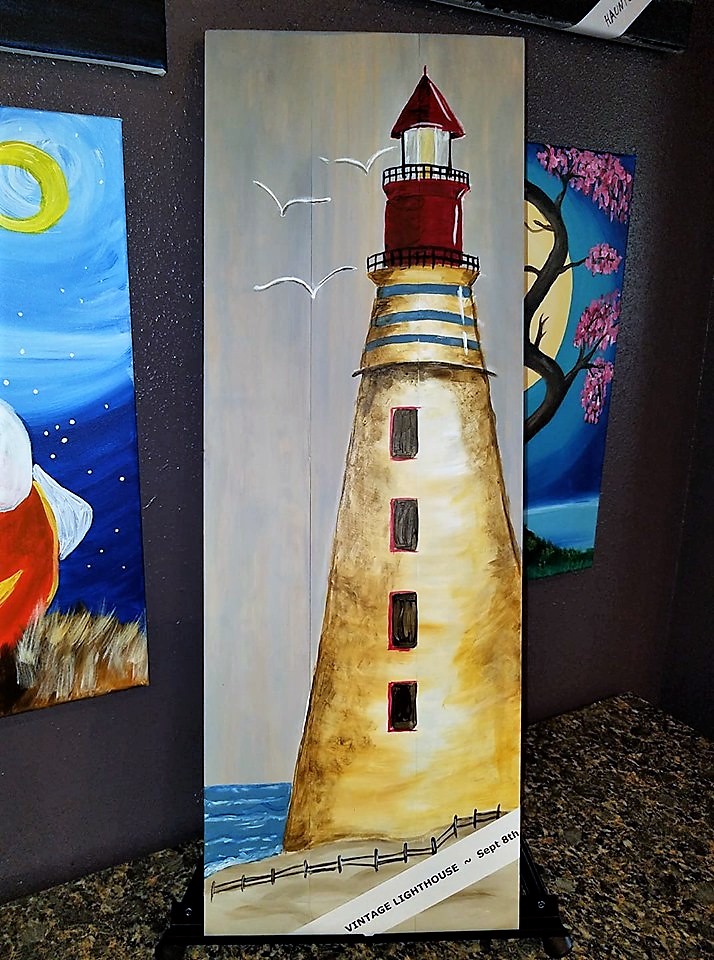 The lighthouse has long been a symbol of strength and guidance, bringing those on the high seas safely home. What better symbol to display in our homes than that which has such a welcoming history.
We're painting this beacon of safety for all mariners (and land lovers, too!) on Sunday, September 8th at 1 pm.
Our trained artist, Cindy Wilhoite will guide you step by step to create this masterpiece. With tones of grey giving the wood a weathered look, this Vintage Lighthouse makes a great addition for your home or, with Christmas coming, it's an excellent one-of-a-kind gift for someone special in your life.
Are you ready to bring home a truly distinctive decorative addition to your home and have a great evening, too?
Pour the wine & let's paint!