Harry Potter Drinking Game
It's been 20 years since J.K. Rowling published Harry Potter and the Sorcerer's Stone, and the book series is still beloved across the world. Harry Potter's birthday is approaching on July 31st, it's a great time to binge watch all eight movies, and play a drinking game as an added twist! Grab the popcorn and wine (or butterbeer if you're a true fan), and let the fun begin!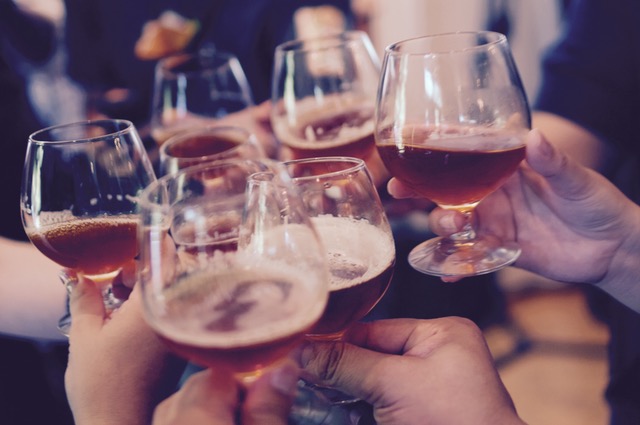 This game can apply to any of the Harry Potter movies, but you can add some fun rules to individual movies as well!
Drink when:
• There's a scenic shot of Hogwarts
• Malfoy mentions his father
• Someone significant dies
• Ron says "bloody hell"
• Harry catches the snitch
• Someone receives or sends mail by owl post
• A painting talks
• Dumbledore makes a speech or gives advice
• There's an interior shot of the Great Hall
• Something unfortunate happens to Neville
• The invisibility cloak is used
• Someone says "wicked"
• Fred and George do something mischievous
• Someone uses the term "half-blood"
• There's an interaction with a magical creature
• Hermione raises her hand in class or answers a question
• Someone tells Harry he has his mother's eyes
CHUG:
• Voldemort is mentioned by name
• Sexual tension between Ron and Hermione
• Harry's scar hurts
• Hedwig's theme plays
• Harry is referred to as "The Boy Who Lived"
• An unforgivable curse is used or mentioned
Have a magical night, and drink responsibly! Join us to celebrate on July 30th to paint a Potterhead inspired painting.
https://www..../event/176289