Frozen Rosé
What's a better way to cool off in the summer than a fun, frozen drink? Well, I've found the ultimate summer drink for you! Is it a fun color? Check. Is it alcoholic? Check. Does it taste delicious? Triple check!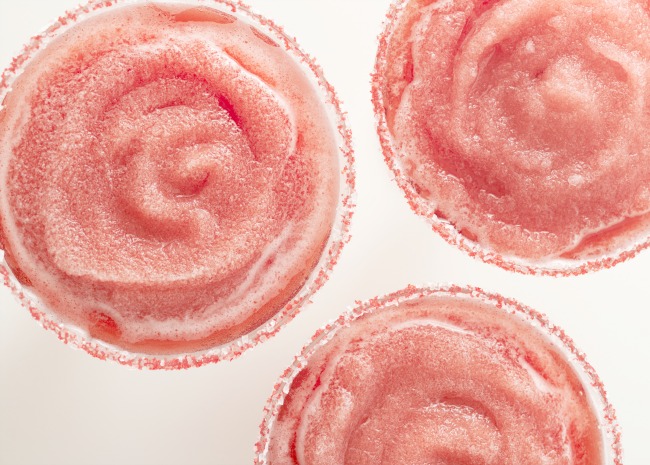 Here's the recipe!
Ingredients:
• 1/2 bottle rose
• 2 cups ice
• 2 cups frozen strawberries
• 1 lemon, juiced
• 1/4 cup honey, or simple syrup of choice
Steps:
1. Place rose, ice, frozen strawberries, lemon, and 2 tablespoons honey or simple syrup in a blender. Blend until well combined. If you made simple syrup, place the extra sweetener in your fridge for later use.
2. Pour into a baking dish, cover, and place in your freezer for at least 30 minutes, or until ready to serve.
3. Taste and add more sweeteners before serving depending on how sweet you want it!
Insider Tip: Choose a full-flavored, full-bodied, dark-colored rosé for freezing. It will lose some of its color and will be a bit diluted after freezing and blending; you want something that can hold its own.
And for a fun twist add peach puree or grapefruit juice!