Five Reason to Love October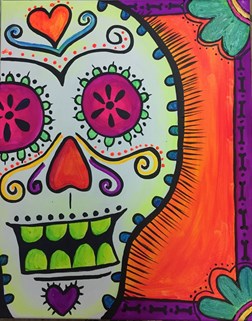 Here are 5 things I love about October:
1. High School Homecoming – Judge me all you want but I love HOCO mums.
2. It's finally less than 90 degrees on the regular!
3. Halloween – Our whole neighborhood parties like it's 1999. A few blocks shut down and the kids run wild and the parents get some scary good drinks.
4. It's my anniversary which is also Halloween. See #3 about the parties!
5. Fall paintings! – I love them all but there are only so many days. Check out our October Calendar
https://www....vents/october
5.5 THE TEXAS STATE FAIR - I can't leave that out!