Why Team Building?
I used to be a Software Project Manager and I would always be amazed on how many departments didn't know their co-workers. I truly believe the places that are the most fun to work are where people really enjoy who they have to (I mean get to) hang out with ALL DAY.
Your team should know at least 4 things about every single person in their group. Their name, how many kids they have, what area of town they live and their favorite hobby. Then you always have something to talk about when you see each other in the hallway. And you also know what NOT to talk about.
Most companies have team building days or events to improve communication, boost morale, identify the team's strengths and weaknesses or to get to know one another better.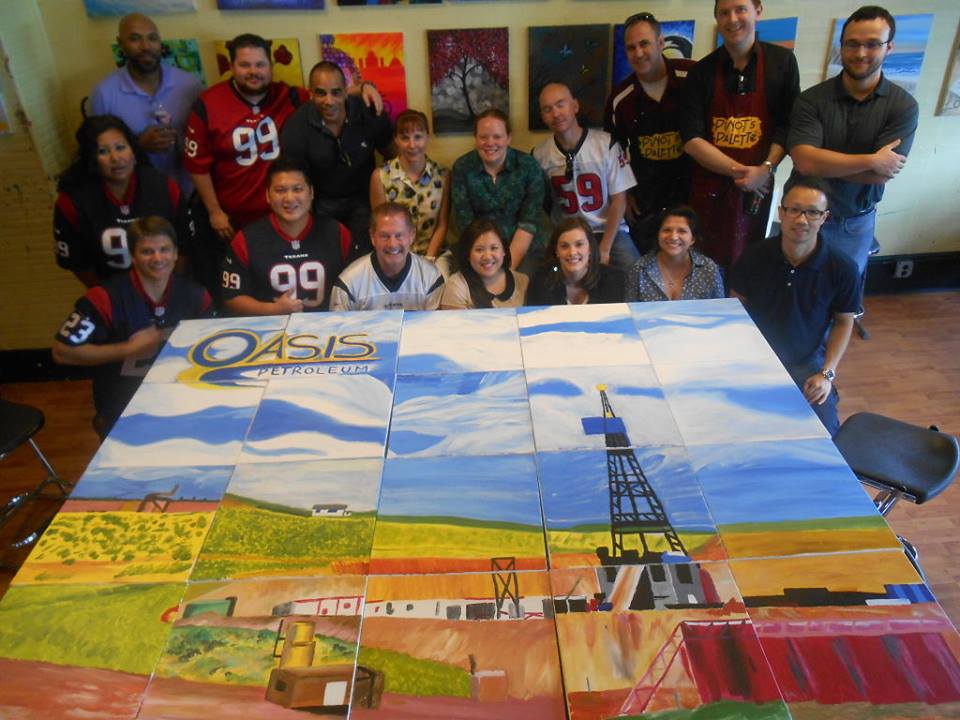 We often do team building activities at Pinot's Palette – Lakewood. Most of the events are morale boosting or just a fun day away from work.
My favorite events are the ones that have the trust factor built in. Everyone is in class ready to paint their masterpiece and then we announce we are playing musical chairs. So at each step, the painters move to someone's canvas to paint the next step. There's a lot of control given up when this happens. To make sure everyone is happy in the end, we have everyone go back to their original canvas for the final step. Then they can "fix" anything they don't really like but that almost never happens.
Why should you do team building? It's simple. People who like they people they work with will like working there more. The only way you know if you like someone is to get to know them. Let us help you! Get more information on team building
http://www.p...porate-events
.