Team Building
We believe that a team must be able to embrace its creativity, hone skills and abilities on both a practical and artistic scale. It is through the sharpening of this creative side that businesses can think outside the box and accomplish critical business objectives. We encourage the development of these skills through an entertaining format that stimulates your team to express themselves and bond together.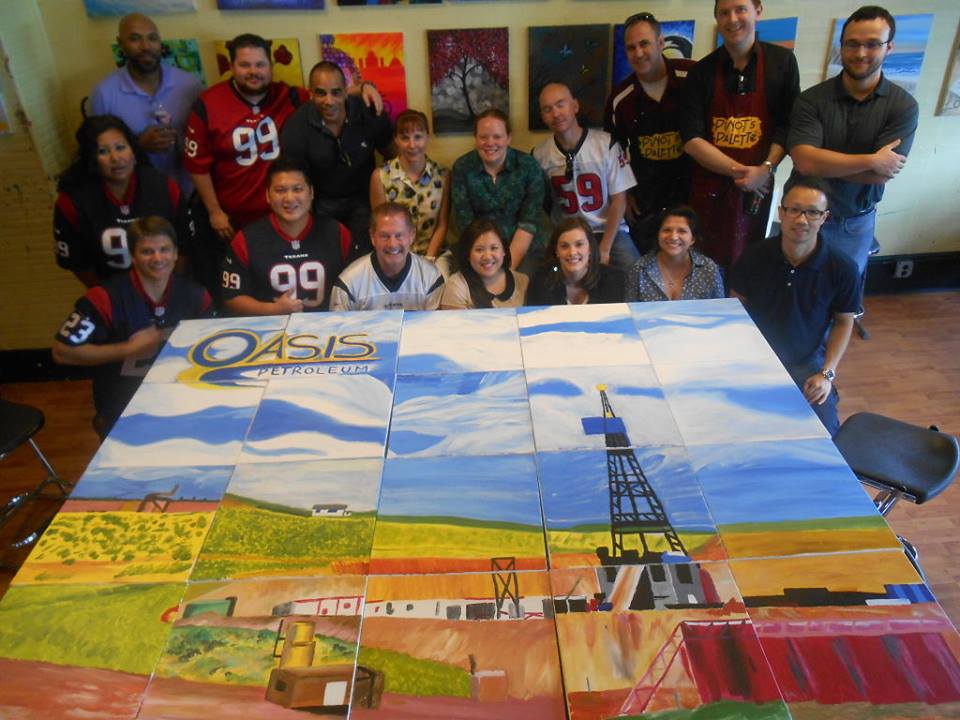 Types of Team Buildings Offered:
1. Individual Paintings - This is the Pinot's Palette original format. Everyone in the class paints and personalizes their own painting with the help of our artists' step by step instructions.
2. Collaborative Painting - Everyone in the group contributes to a large 3 x 4 ft painting. One collaborative painting recommended for every 8-10 painters at the event.
3. Mosaic Puzzle Painting - Each person completes a small canvas to make up one large mosaic painting. You can keep the final painting a secret. Great for team building and you can display it at your office!
4. Secret Painting - Our instructor takes you through the painting step by step. The catch is no one knows what the finished painting looks like.
We can also work with you to come up with your own creative team building activity! Contact Us at lakewood@PinotsPalette.com for further questions or to set up your party today!