Summer Camps at Pinot's Palette
Pinot's Palette - Lakewood is the place for kids this summer. We have 2 full week camps (see below).
Don't need a full week? No problem - we have a Painting Only option for each day too! Just click on your favorite painting (not the collage).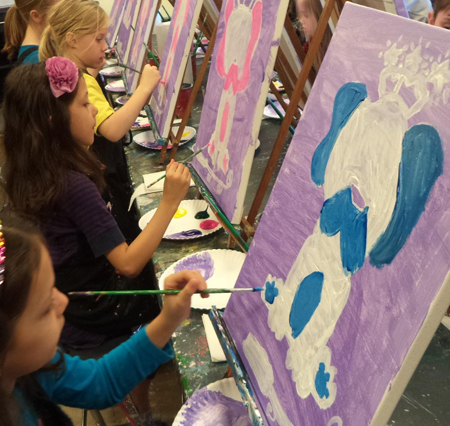 June 20-24th - Act Up with Art
10 AM - 2:30 PM
Pinot's Palette – Lakewood is teaming up with Drama Kids for a fun Art and Acting Camp. The day will be broken into 2 hours for painting, 2 hours for Drama/Acting and 30 minutes for lunch. Our artists and actors will have a "Beach" party, Paint their Selfie, and much more. During the drama portion kids will further explore these themes through various drama activities such as snippets, scene starters, whole class improvisations, dramatic movement, theatre games and more!
Reserve your spot now!
http://www.p...d/event/91769
July 25-28 - LEGO - ART Camp
10 AM - 2:30 PM
We are teaming up with Brick 4 Kidz with our ART and LEGO Camp. All paintings and projects will be Movie Themed. The first part of class with be focused on painting and art. Each day the kids will go home with a wonderful art project. The second part of the day kids will enjoy using LEGO® Bricks to build specially-designed models, play games, explore the world of engineering and architecture.
Sign up today
http://www.p...d/event/99357