#DallasStrong
It's been a tough week in Dallas for sure. I was deeply saddened by the tragic deaths of the DPD and DART officers. Much more than I expected. Maybe because it was right here in our backyard. I know I always feel like something tragic would never happen to me. I can only imagine what the families and friends of these people are going through.
I feel like Dallas will recover and maybe become a kinder more excepting city to live in. What really bothers me is that we had to lose so many people to get here. It seems like week after week, is another "Breaking News" night.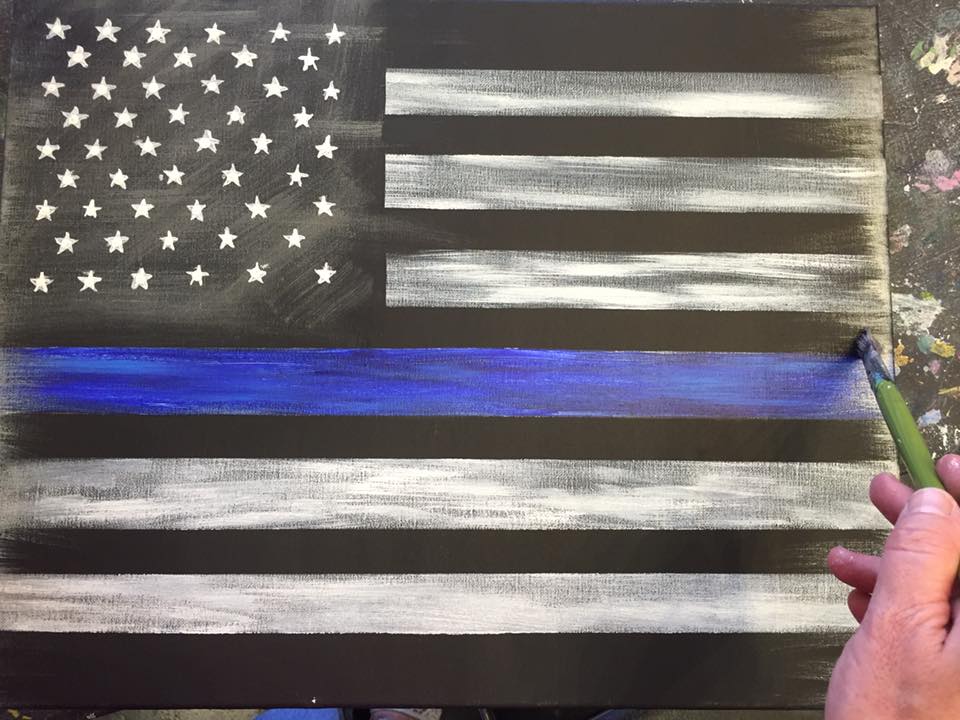 I was trying to figure out how Pinot's Palette – Lakewood could best help out. I've decided that it needs to be more than just a donation. We will donate to the Assist the Officer Foundation (http://www.atodallas.org) but I'm going to try and add these things to my family's daily lives.
1. We're going to watch less news and social media. I fear that many times things are not accurate which leads to misinformation.
2. We're going to have more non-electronic time and really engage with our friends, families and community. Surprisingly, we don't paint together as a family as much as we should.
3. We're going to pray more as a family.
4. We're going to give back more to the community by volunteering. Money is great but spending time with the people in your neighborhood to make things better goes a much further.
I know all the Pinot's fans want the world to be a better place. Maybe your family will come up with ideas too.