5 Easy Steps to a Free Class
We love our customers and feel like you should be rewarded with a free class. It's super easy to join the Club and earn Corks. Get 12 Corks and you've earned a free class plus other great Perks!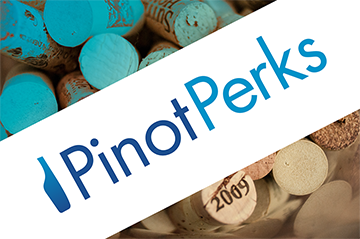 Follow these steps to earn a FREE class.
1. Sign up for to be a Pinot Perks member
http://www.p.../pinot-perks.
Make sure you click on the link in the verification email. (1 Cork!)
2. Get 3 friends to sign up. (3 Corks!)
3. Pick out a class and invite at least 2 friends (you pay for their seats) (2 Corks!)
a. 3 corks if you pay for 6 people or spend money at the studio on Frames, Wine, etc.
4. Attend class = 1 Cork!
5. Repeat Steps 3 and 4 two more times (6 Corks!)
BOOM – Free Class!