The Expectation/The Reality
I love the posts on Facebook that have pictures of The Expectation and then show how it really turns out. Sometimes that happens at Pinot's Palette. A guest will come in and can see how they really want the painting to look in their mind. Then somehow the final result doesn't match the expectation.
I have the same problem with A LOT of things. One thing in particular, is my plants. In my mind, I'm going to have a gorgeous set of blooming flowers in pots and in my flower beds. Here is my reality.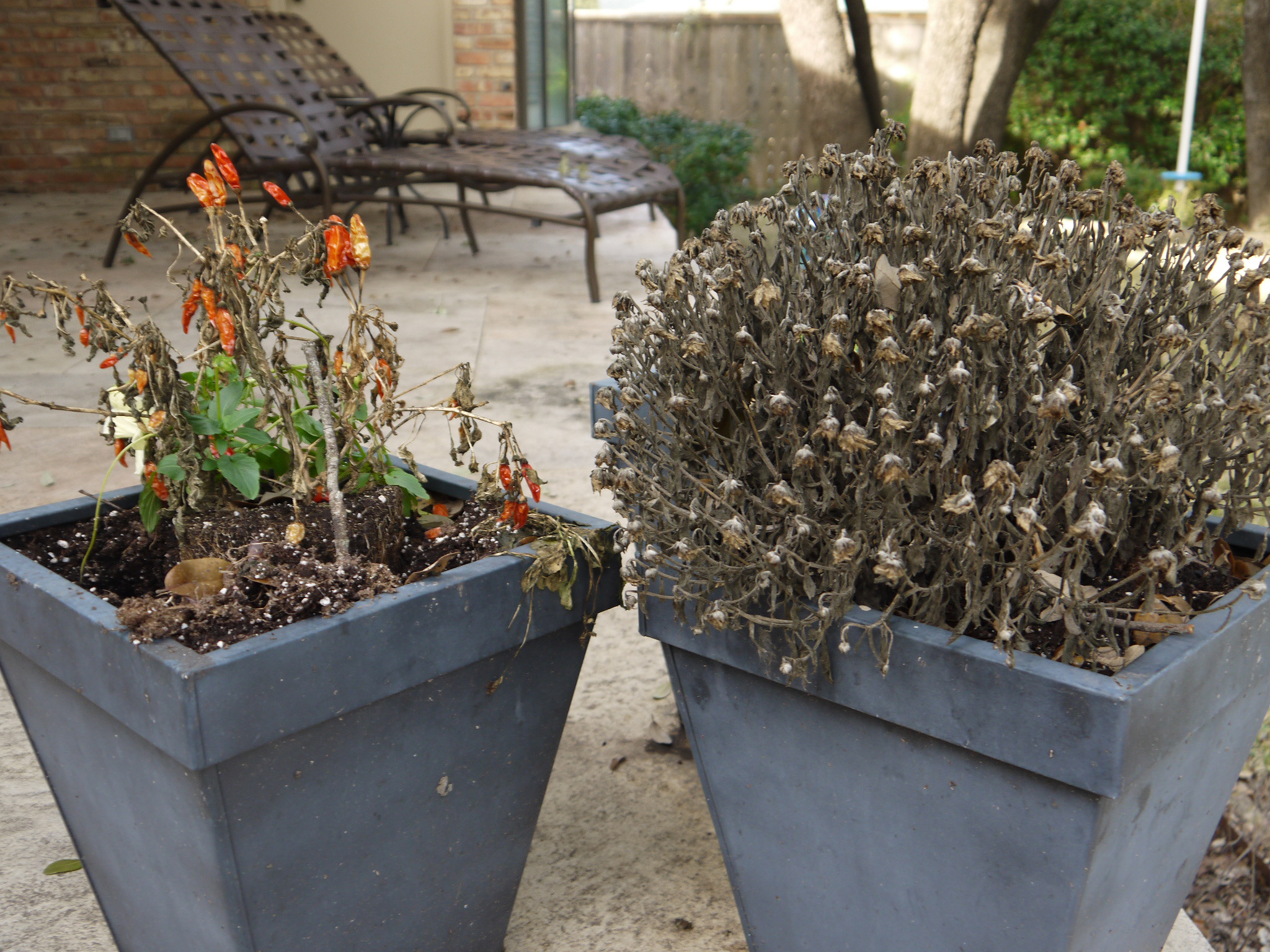 Last Spring, I got it right and the back yard was blooming with flowers and evens some herbs. This Fall/Winter, I stunk it up! Looking back, I can think of some reasons why my backyard is full of sad dead flowers. These tips will also apply to your paintings.
1. Get a good start - For example, I have a full palette of flowers that are still in the tray. I bought these in O C T O B E R! For your painting, the first couple of steps are usually the most important.
2. Pay attention – If you listen to the artists, they will give you every step you need. For my flowers, if I was paying attention, I would have realized they needed more attention.
3. Don't freeze – I should have covered my flowers when the weather promised it would be FREEZING for days. When you're painting, try not to freeze up by thinking too much. Go with the flow.
4. Most Important Tip – Just Add Water!!!