This Isn't Your Dad's Office Party!
Bring your team to bond at our studio, and leave the stress and distractions behind.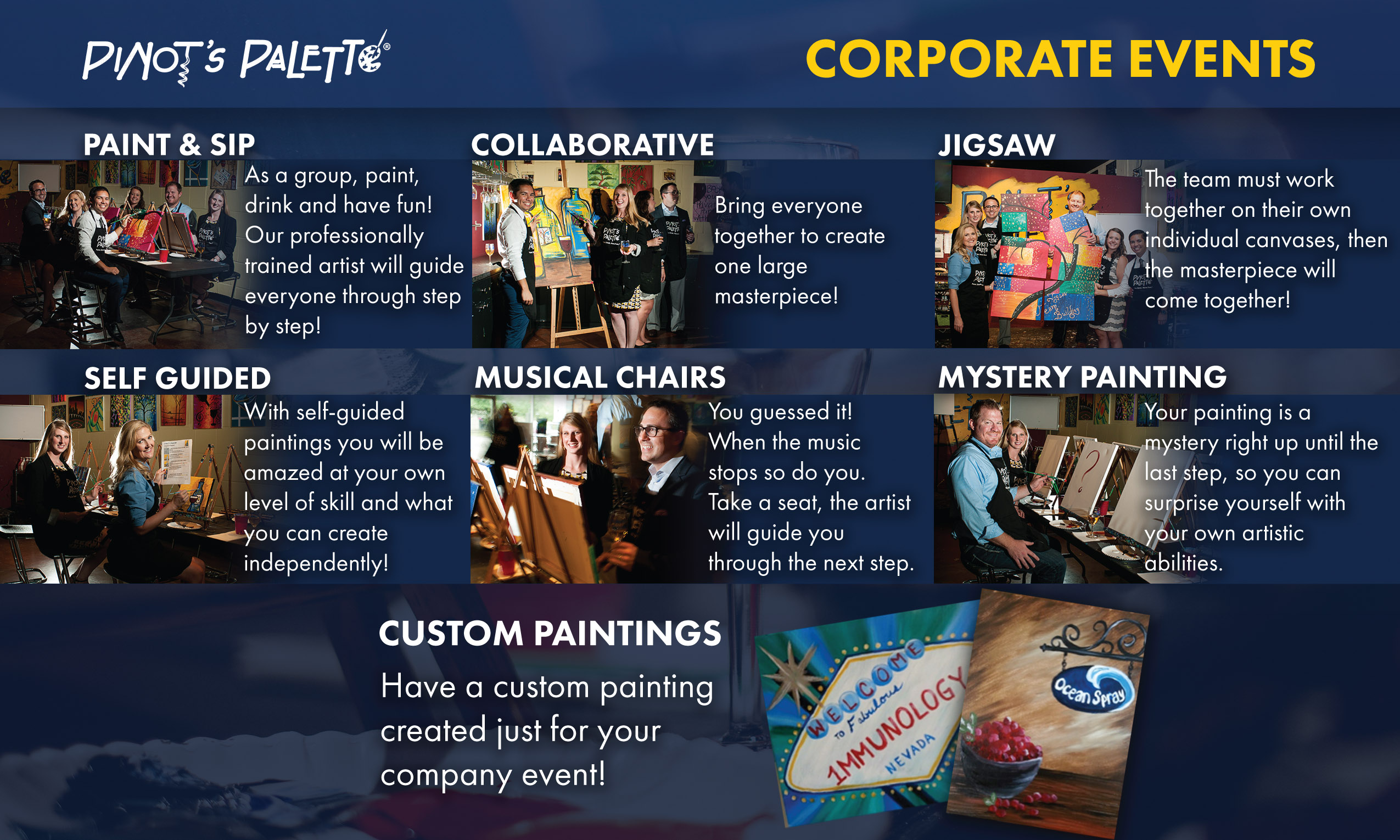 Our organized and helpful staff will work with you to plan the perfect team building event. Choose any painting from our library or collaborate with us on a custom design for your company. From individual paintings to a jigsaw puzzle painting, we offer a variety of ways to bond with your team.
Team Building Ideas:
Individual Paintings - This is the Pinot's Palette original format. Everyone in the class paints and personalizes their own painting with the help of our artists' step by step instructions.
Collaborative Painting - Everyone in the group contributes to a large 3 x 4 ft painting. One collaborative painting recommended for every 8-10 painters at the event.
Mystery Painting - Our artist takes you through the painting step-by-step. The catch is no one knows what the finished painting looks like.
Musical Painting - Paint one step, then move to a different seat to continue on to the next step.
Jigsaw Puzzle Painting - Each painter completes a portion and when canvases are combined, the full image is revealed.
Give us a call to discuss YOUR event!