Upcycled Sweater Ideas
Have some old sweaters in a pile to donate to the thrift store? Or love that warm tingly feeling you get when you make a fantastic find in those crowded racks? Start thinking outside the box and inside the craft room, and re-use those cozy sweaters to make tons of creative things to wear and decorate your home!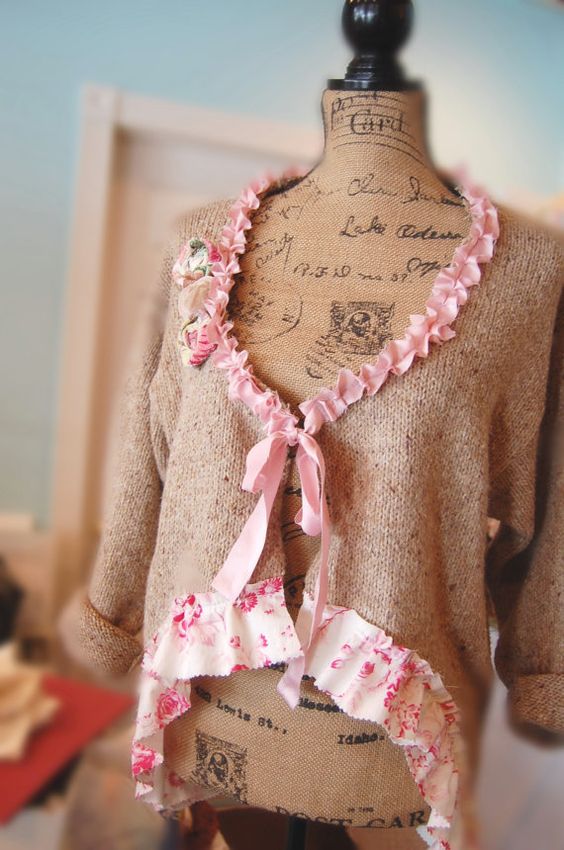 I'm sitting here in front of my fireplace with a hot cup of tea, looking outside at the snow and dreading have to go out in the 1* weather. I'm also doing laundry and managed to put one of my favorite sweaters in the dryer- it will now fit my 5 year old granddaughter :(
I was getting ready to put it in the thrift store donation bag, when I saw an amazing idea on PInterest, and decided to go looking for more things to do with this snuggly warm piece of fabric that is the perfect color.
Some of the ideas are perfect for people who don't sew or aren't very crafty- ornaments, boot socks, appliques, beanies and many more crafts can be made with a simple needle and thread. Then there are some more challenging things you can do with a little skill and your sewing machine. But once you check out these ideas, you will see those sweaters in a whole new light- as another type of fabric to use for lots of things in your home and in your closet!
I've collected some of my favorite ideas and put them on our Pinterest board, so go have a look and get ready to start creating!
https://www....pcycle-ideas/