Celebrate Your Birthday At Pinot's Palette
Pinot's Palette is a great place to celebrate your birthday or throw a surprise party for that special person because we are really good at pulling off surprises when it comes to parties. You will be led by one of our amazing and talented artists on a two or three hour painting journey. Guided with expertise and compassion for all levels of artistry, your 16 X 20 inch canvas transforms into a creative masterpiece you will be proud to display! We also offer a wide array of refreshments and snacks to make your party planning a breeze!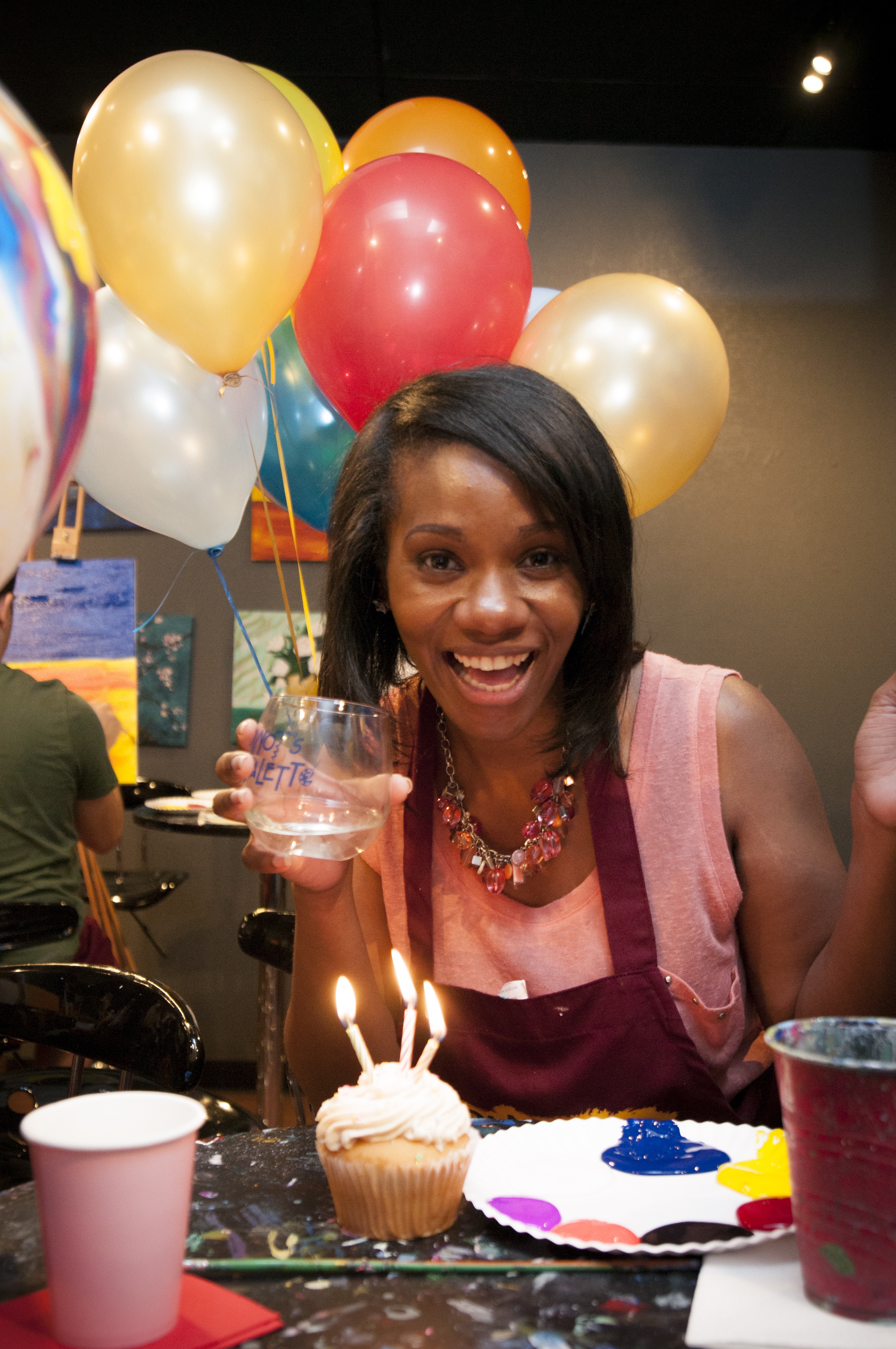 Our main studio can accommodate up to 40 painters and we ask for a minimum of 10 painters to book a private event when we don't have planned public parties. If you would like to reserve a party during our scheduled public party dates/times, we can still accommodate your party but would ask for a minimum of 30 painters to book it. To hold your time, we require a refundable deposit of $250 to secure the desired date and time. The price for each painter for a two hour painting is $35 and a three hour painting costs $45 per person. When you host a private party, you choose the painting, see the link to the Kenwood Pinot's Palette Painting Library below!
You may bring in any food items you would like, hire a caterer or just order some pizzas to make your party more enjoyable!
Come join us at Pinot's Palette for a memorable, fun, creative experience! At the end of the event, each person leaves with a unique and memorable masterpiece as a party favor.
Share Book A Private Party | Celebrate In One Of Our Public Events