Art Musings
It has been a 'pin it to win it' kind of day for us at Pinot's Palette. We have come across so many creative design ideas recently that we decided to share one of our own.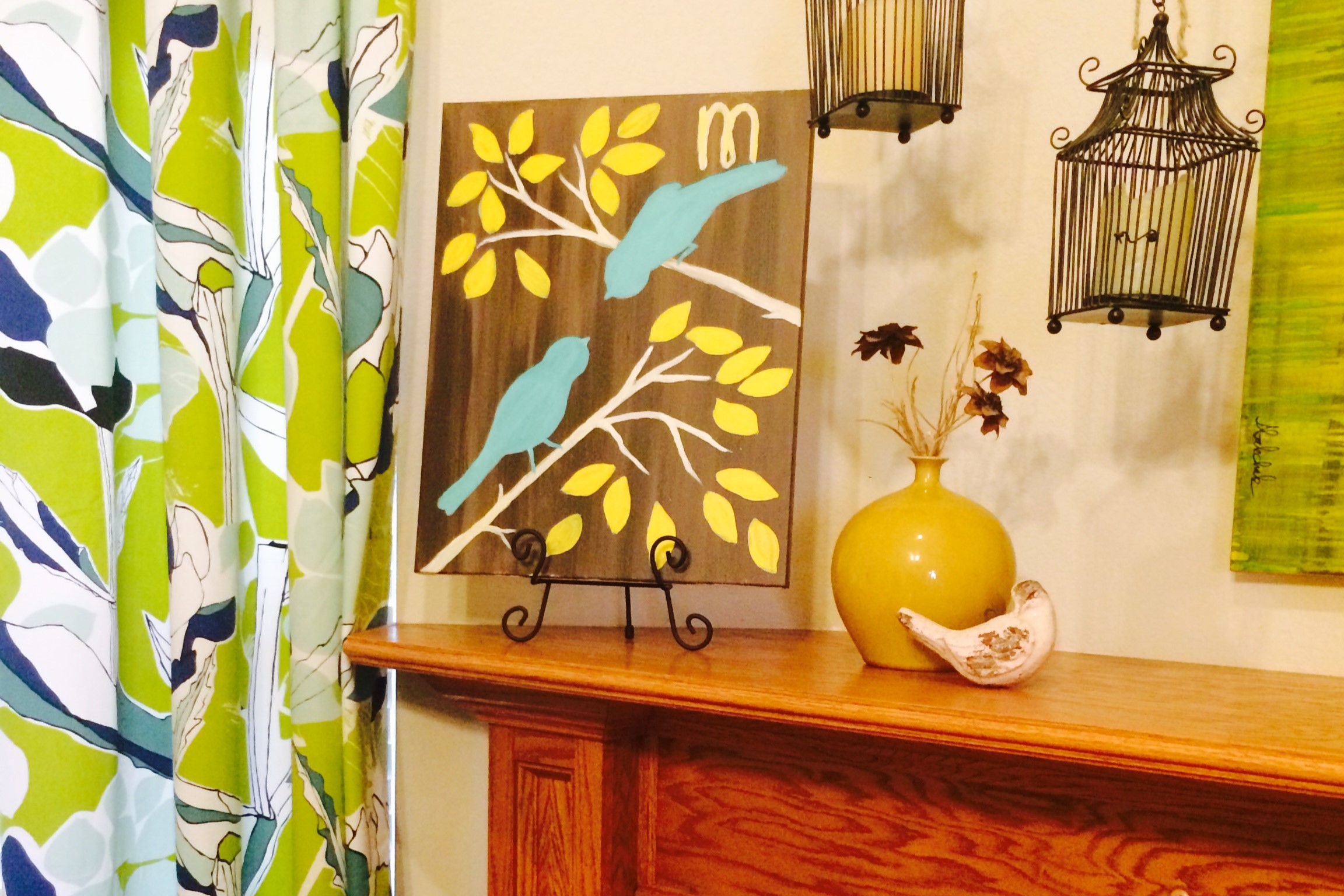 Our studio has a varied collection of paintings you can use as home décor. Check out this really interesting display of one of our paintings.
The beautiful landscape balances with this family's cherished pictures and furnishings quite perfectly. We have a wide variety of frames to match any home décor so go ahead and show off that fabulous painting you did at our studio. No one will notice all the extra fun you had while creating it. Be sure to check out our calendar for the latest collection of paintings and enjoy the next 'best night out' in Cincinnati with us.